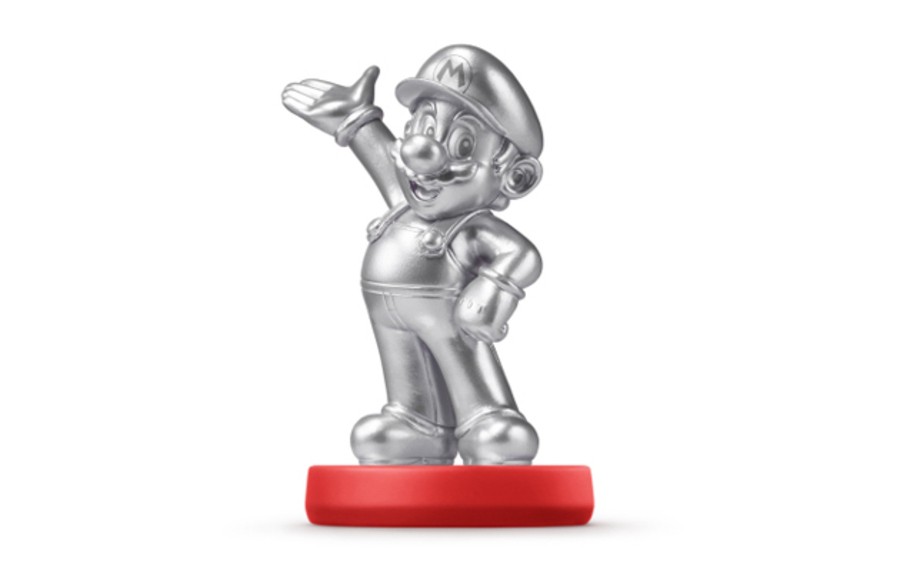 Following hot on the heels of the Super Mario Gold Edition amiibo is the slightly less precious Silver Edition. This isn't a massive revelation, as they were spotted only last month on a Chinese website, but regardless this will come as good news to those who missed out on the Gold Edition... or simply must collect 'em all.
The Silver Mario amiibo will have the same functionality and work with all games that are compatible with Mario amiibo, so buying this is really an expression of personal preference.
Nintendo of America has announced that the Silver Edition amiibo will be in stores across the U.S. on May 29th. We're yet to hear what plans there are for other regions.
Will you be first in line to pick up a silver Mario amiibo? Did you have any difficulties obtaining a gold one? As always be sure to share your thoughts with a comment below.