Earlier this year a Gold Mario amiibo was leaked, and a subsequent image of Walmart advertising suggested it was going to be exclusive to the retailer in the US. As retailers have been known to get it wrong there was still a slight chance that wouldn't be the case, but Nintendo of America has now issued a press release confirming the toy's exclusivity to the retailer.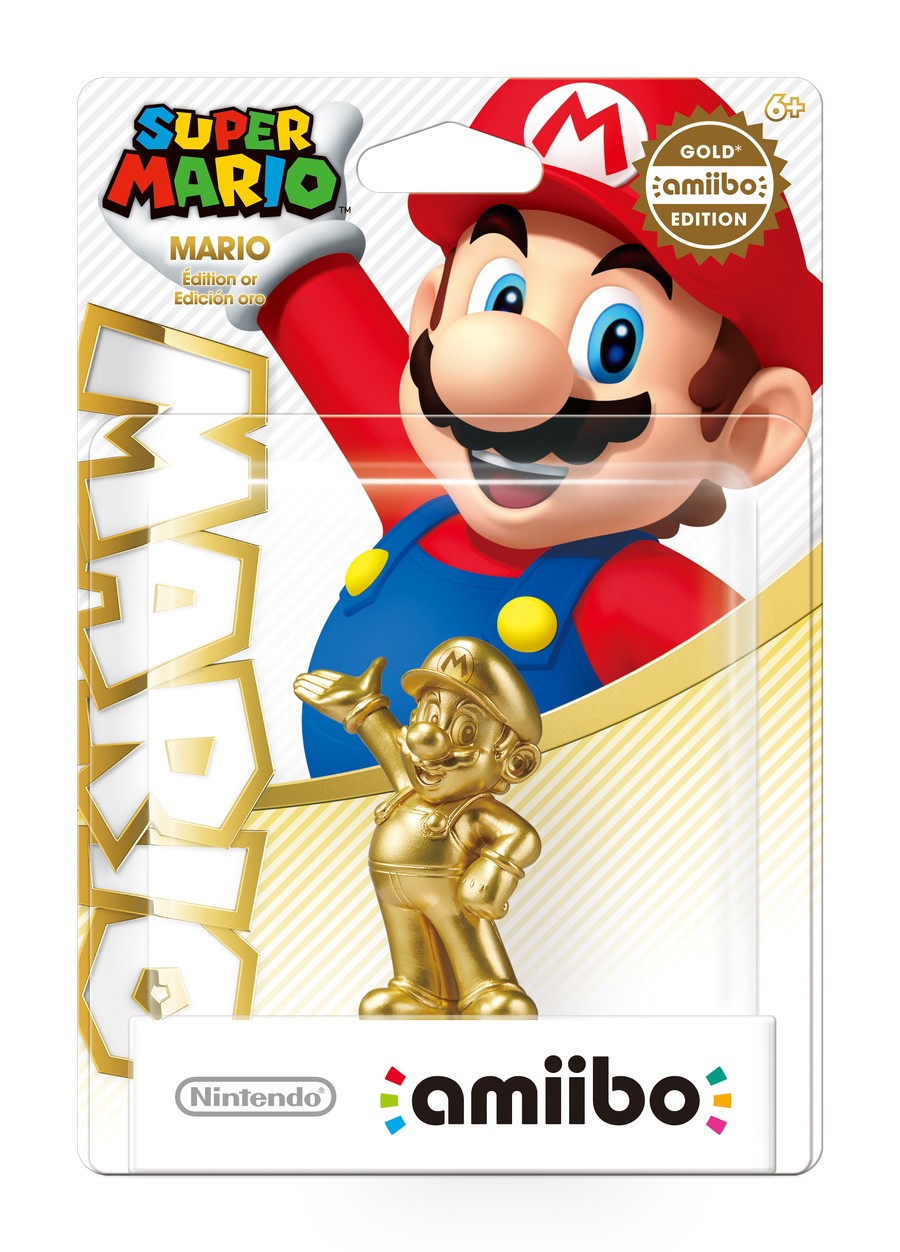 You can see an excerpt from the press release below, in which it's also made clear that the Mario bundled with copies of Mario Party 10 on 20th March will only be available for a "limited time".
Mario has always been golden in the minds of his fans. On March 20, Nintendo will launch the Super Mario amiibo—Gold Edition, a shiny gold-colored Mario figure that arrives on the same day as the Mario Party 10 game for the Wii U console. The Super Mario amiibo—Gold Edition will be sold exclusively at 3,000 Walmart stores in the U.S. at launch at a retail price of $12.96.

Nintendo's amiibo are interactive toys that come to life in compatible games in different ways. This new golden figure represents the third Mario amiibo. The other two Mario amiibo are:
- The original 'fireball' Mario from the Super Smash Bros. series.
- A new 'wave' Mario from the Super Mario series available on March 20, for a limited time bundled only with Mario Party 10.
Although 3000 stores will have gold Mario amiibo, we suspect they'll still be as rare as - well - gold dust. We'll see in good time, but let us know whether any of you in the US are planning to try and grab one of these; we're still waiting to see if this will be released in other countries.