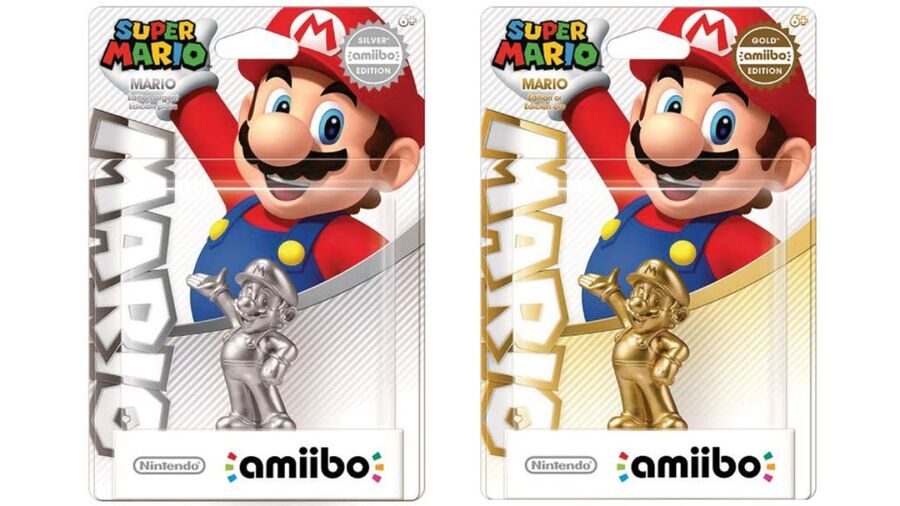 It's pretty clear that the limited silver edition Super Mario amiibo is very real, with a sample bought from a Chinese auction site having been demonstrated in Mario Party 10. Its original leak was alongside the golden Mario that caused amiibo collectors to sweat over their complete collections, and this silver variation does look set to kick off that madness all over again.
Last week a supposed in-store system listing for this silver toy was photographed by a Fred Meyer employee; though the retailer has offered highly sought-after Nintendo goods in the past, it's not the biggest player in the North American market. Then photos emerged of apparent listings at Target, however, and today Best Buy sources are stating its on the way.
The core fact across all three reports is a release date of 29th May. The evidence seems pretty solid, too, so an announcement is no doubt not far away - on the Best Buy side there are also reportedly no plans to open pre-orders, either, so perhaps it'll be offered first-come-first-serve in stores. With a month until the planned release that can change, of course.
All of this applies to North America, naturally, as other markets haven't even received the Gold Mario, never mind this silver figure.
Assuming all of these rumours and evidence stack up, will you try and get hold of a silver Mario amiibo?
[source amiiboinquirer.com, via reddit.com, nintendoeverything.com]