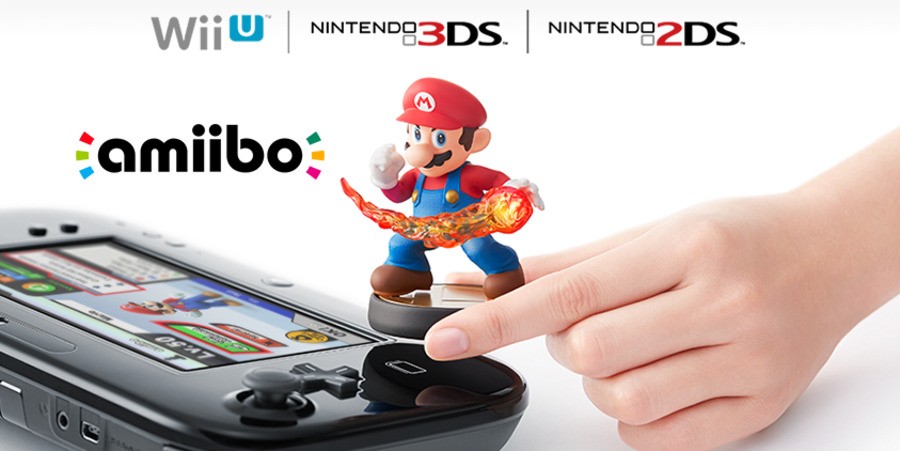 Despite plenty of ongoing issues with stock shortages and sudden cancellations, we think it's fair to say that the amiibo range has been a fairly lucrative venture for Nintendo. Pre-orders for the latest wave sold out within an hour on the official UK store, and recent NPD Group findings show that this frantic interest among consumers shows no signs of slowing down.
Investigating the "toys-to-life" category as a whole, the market research company recently published findings on how major franchises such as amiibo, Skylanders, and Disney Infinity are clicking with the North American market, and some very positive trends were identified. Roughly 70% of all parents in the US were shown to be aware of these interactive toys, and 41% own figures from multiple franchises. Taking a broader view, this means that about 28% of households in the U.S own an example of at least one interactive toy franchise.
With a focus on amiibo in particular, age isn't always a factor when it comes to determining which household is more likely to purchase interactive toys. 21% of parents who own amiibo have stated that no child is actually playing at all, and only adults over the age of 18 are interested. We're sure plenty of Nintendo Life readers and amiibo-hunters can relate to this statistic, as attractive designs and tantalizing rarity make them tempting collector's items beyond their in-game usage.
In the past six months alone, NPD reported that parents had spent an average of approximately $131 on games and figures relating to interactive toys, and two-thirds confirmed that they were very likely to purchase another in the next six months. 77% considered it to be a sound investment, priming the market for further growth.
With the upcoming Lego Dimensions range serving as an example, we're sure to see new franchises try to grab a piece of the action, and so far the Wii U is the only console that can make use of them all. Certainly a unique selling point!
Will you be keeping an eye on how these franchises evolve and innovate to keep on top of the market? Are you only in it for the amiibo, or have some other figures caught your attention as well? Dust off your collection and let us know with a comment below!
[source gamesindustry.biz]