Update:
These amiibo pre-orders sold out within an hour of publishing this article. Whether it's high demand, low stock levels or a mix of both, that's another wave of figures with pre-orders that have disappeared rapidly.
Original Article:
The waves of Super Smash Bros. amiibo keep coming, and UK collectors should certainly be on alert as three more arrivals - due in July - are now up for pre-order from the official Nintendo UK store.
These are Bowser Jr., Dr. Mario and Olimar - orders are limited to one per customer and can be found on this product page for £10.99. At present they're not available for pre-order yet on GAME or Amazon UK.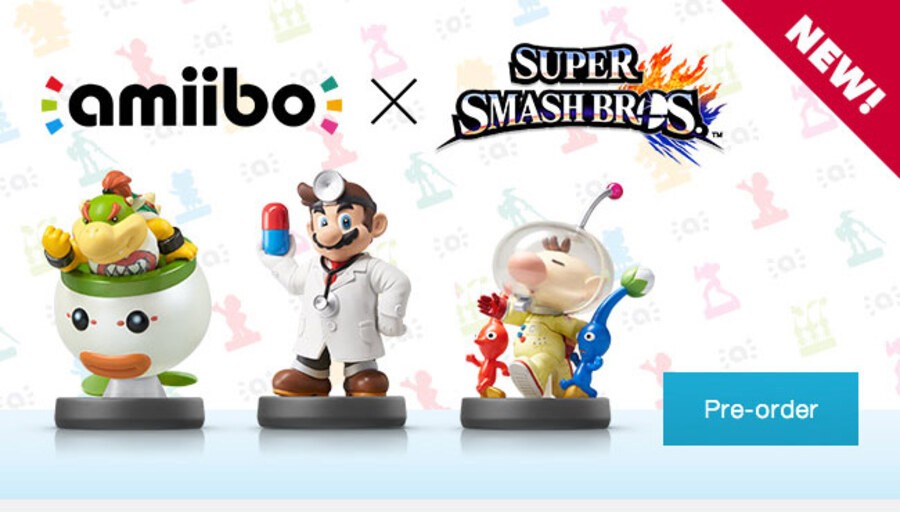 The UK store is also running a promotion to buy three amiibo and get a free case, but this is limited to more commonly available amiibo on this page.
Are any of you in the UK going to try and grab these July amiibo?