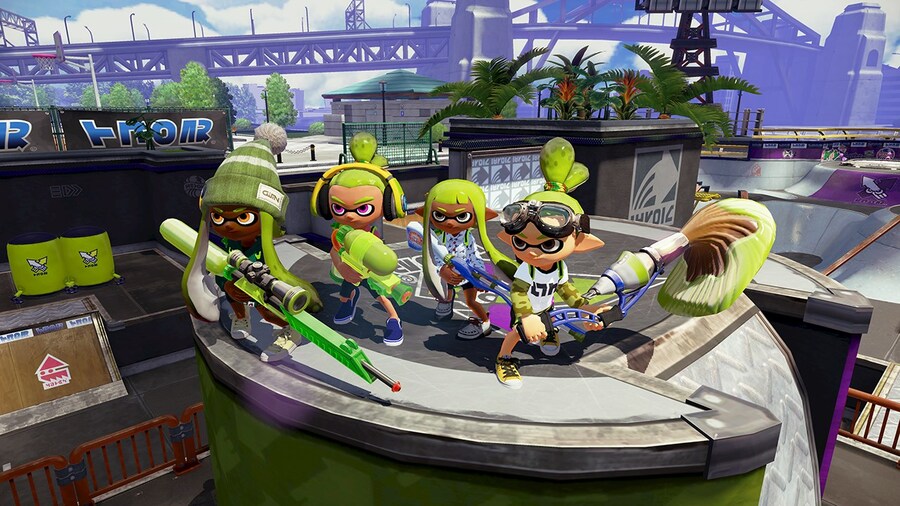 During today's special Splatoon-themed Nintendo Direct revealed Nintendo's post-launch plans for the game, which includes new levels, modes and weapons.
When the game launches on May 29th there will be five stages available in the online "Turf War" mode: Urchin Underpass, Saltspray Rig, Walleye Warehouse, Blackbelly Skatepark and Arowana Mall. New stages - which we're told will be more complex and demanding - will be introduced every few weeks following release.
Fresh weapons will also be dropped into the game over time, as well as a Ranked Battle mode called Tower Control where the objective is to move a tower deep into enemy territory.
August will bring friend matchmaking so that 4 players to form a team to battle against others. You'll also be able to create private 8-player matches with just people you know. Also part of the August update is a third Ranked Battle mode called Rainmaker - of which little is known so far - as well as more gear for your inkling to wear.
It's encouraging to see Nintendo is already thinking of how to support Splatoon post-release - will this make your purchasing decision even easier? Let us know by posting a comment.