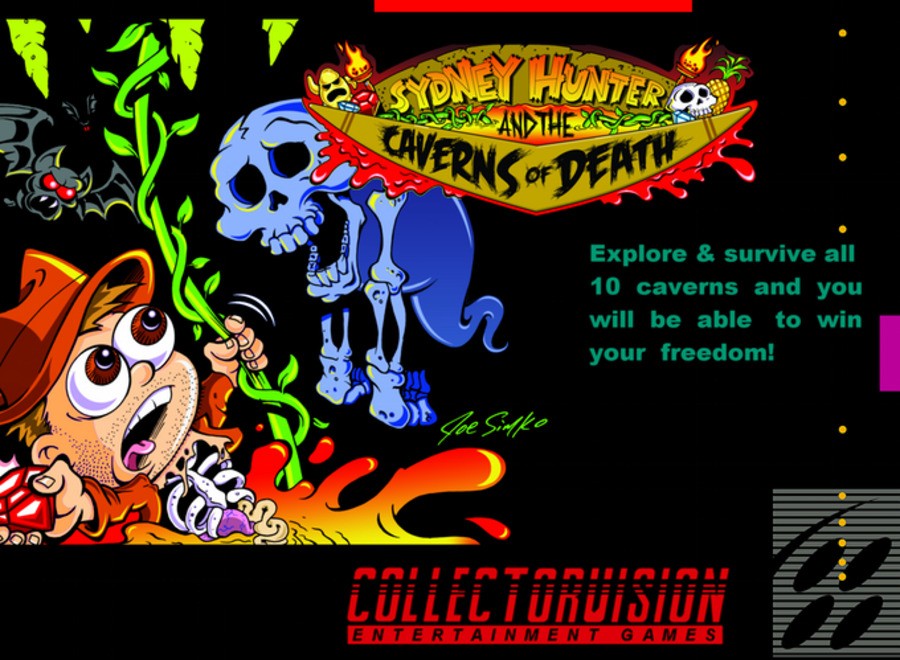 It may be a particularly niche area, but there are still developers producing new games for retro systems, including the NES and SNES. Sold with charming cartridges, often with all of the boxes and manuals that retro gamers know so well, they remain a key - albeit small - part of gaming culture.
We can add Sydney Hunter and the Caverns of Death to the list of new retro games, and courtesy of Kickstarter it'll also come to the Wii U eShop. The core fundraising target was for the SNES version, but successful stretch goal results mean it'll be ported to NES and Nintendo's current-gen download store.
Due in early 2016, this is an adventure / puzzle platformer with 10 stages, and though it looks fairly primitive that's hardly surprising, as it is a genuine 16-bit game that'll run on the native SNES hardware.
You can see the pitch video below - will you be tempted to pick this up next year?
With thanks to SparkofSpirit for the tip.
[source kickstarter.com]