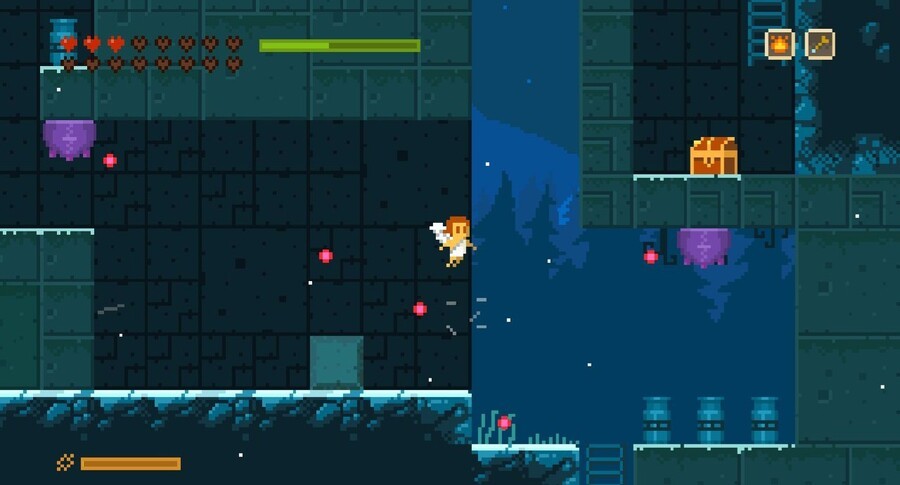 Elliot Quest is an indie RPG on the Wii U that was heavily pushed by Nintendo ahead of release, which is hardly surprising due to its retro-style visuals and design. It's also a solid advertisement for the occasionally maligned Nintendo Web Framework, too.
At launch it did have some shortcomings, though to the credit of publisher PlayEveryWare it's remained active in keeping gamers informed and improving the experience. The first patch added support for more controllers, for example, and now patch 1.2.2 fixes more bugs and resolves an issue that was halting the progress of some players.
We were certainly impressed with this title in our Elliot Quest review, and it's reassuring to see the publisher sticking to the job of resolving bugs and improving it further.
Have you picked up Elliot Quest for Wii U, or are you tempted to give it a try?
Thanks to Max for the heads up.