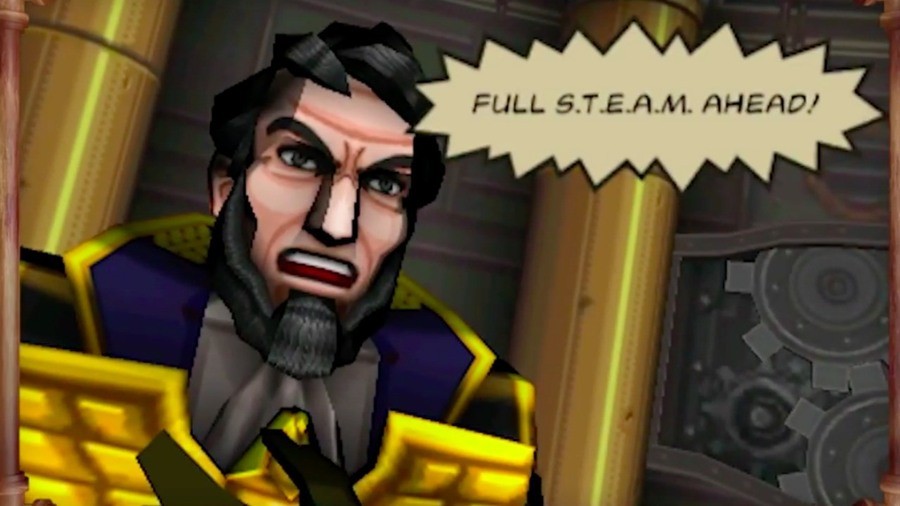 Code Name: S.T.E.A.M. is the latest title from esteemed developer Intelligent Systems, and offers plenty for fans of turn-based strategy: an eye-catching Steampunk art style, Fire Emblem amiibo support and President Abraham Lincoln. What more could you possibly want, right?
Unfortunately not everything in life can be perfect, and in this particular game's case the sluggishness of the enemy turns really got on people's nerves. Intelligent Systems has worked hard to rectify this with a new software update, which is available to download now. Turn speed may seem like a small complaint for some, but if you check out the comparison video below, you will be able to see what a massive difference this update has made to an already great game.
It has been said that the new update will increase your enemy's moves twofold on the standard 3DS/2DS and up to three times on the New 3DS. It has been confirmed that the update has been applied to the demo which is currently available on the 3DS eShop, too.
Has this new update changed your mind about purchasing Code Name: S.T.E.A.M.? Will it make you pick it up again if you own it already? Tell us what you think to the game and its brand new update below in the comment section.