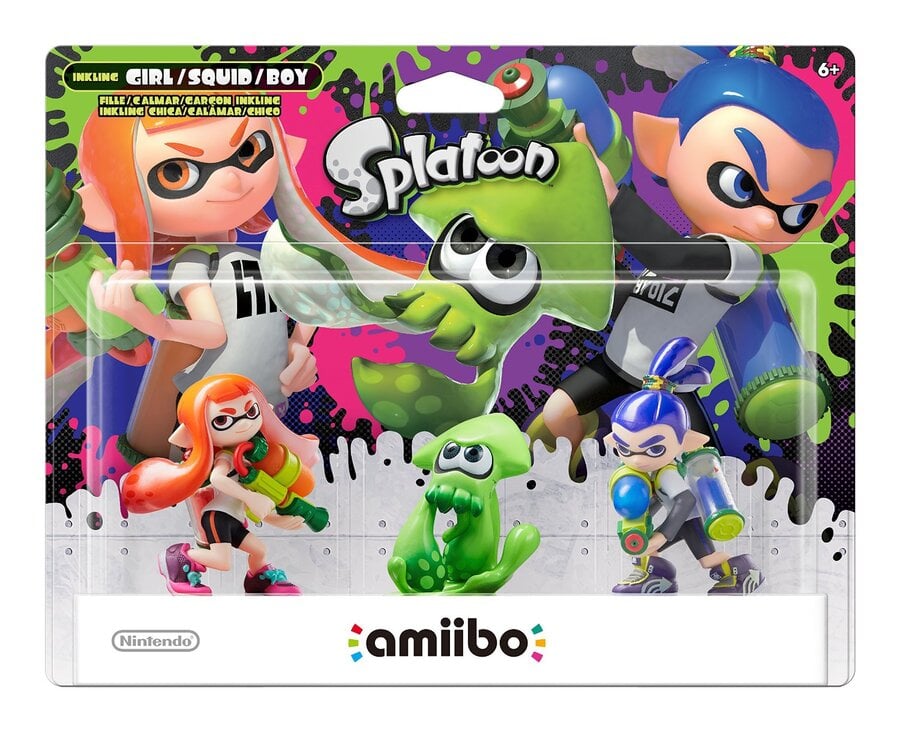 Yesterday Nintendo hosted a pretty action-packed Nintendo Direct, followed by a really entertaining Treehouse session solely based around the forthcoming Wii U title Splatoon.
This Nintendo Direct was absolutely bursting with amiibo fun. With a brand new wave of arriving later this year and the first images of a woolly Yoshi amiibo, things couldn't get any better, right? Well, apparently they can, as the zany characters in the aforementioned squad-based shooter are also getting into the toys-to-life craze.
As you might have heard by now, North America will be receiving a pack of three Splatoon amiibo - a girl, a boy and a squid. Each figure will unlock special missions and gear to help you within the main game.
The good news for North America is that the pack will cost $35 on Amazon, saving you $4 dollars altogether. Pre-orders are not live at the moment, but hopefully will be very soon.
The amiibo offering for Europe will be different, as you will be able to buy the boy and girl figures separately and the squid figure will come within a game bundle. Splatoon is due for release in Europe and North America on May 29th.
Let us know below what you think of the new amiibo that have been announced this year and who will you be pre-ordering by posting a comment below.
[source nintendoeverything.com]