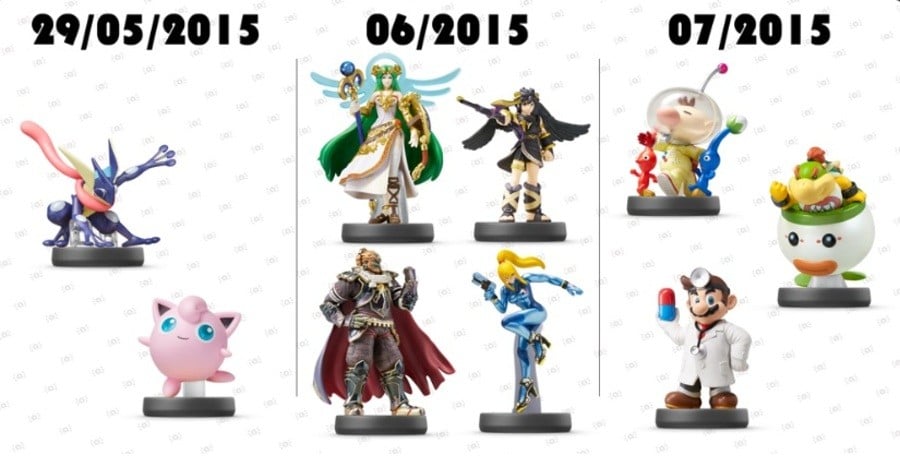 Nintendo continued its strong support of amiibo and future content for Super Smash Bros. for Wii U & 3DS with a number of related announcements during today's Direct.
Firstly, Nintendo has revealed the next three waves of Super Smash Bros. amiibo are due out in May, June and July. They include the likes of Jigglypuff, Zero Suit Samus and Captain Olimar, as pictured above.
Alongside the new amiibo revealed, Nintendo has also launched a Super Smash Bros. Fighter Ballot on the game's official website. Fans can vote for any character they would like to see added to the latest entries in the series as future DLC. Nintendo will then review the submissions and go from there.
Let us know in the comments how excited you are for the next wave of Super Smash Bros. amiibo and what you think about the official fighter ballot.
Update:
The following release schedule for North America is from a Nintendo press release.
On May 29, a new set of amiibo in the Super Smash Bros. series will launch, featuring Charizard, PAC-MAN, Wario, Jigglypuff, Greninja, Robin, Lucina and Ness. July brings Dark Pit and Palutena. And in September, Zero Suit Samus, Ganondorf, Olimar, Dr. Mario and Bowser Jr. will join the amiibo family.