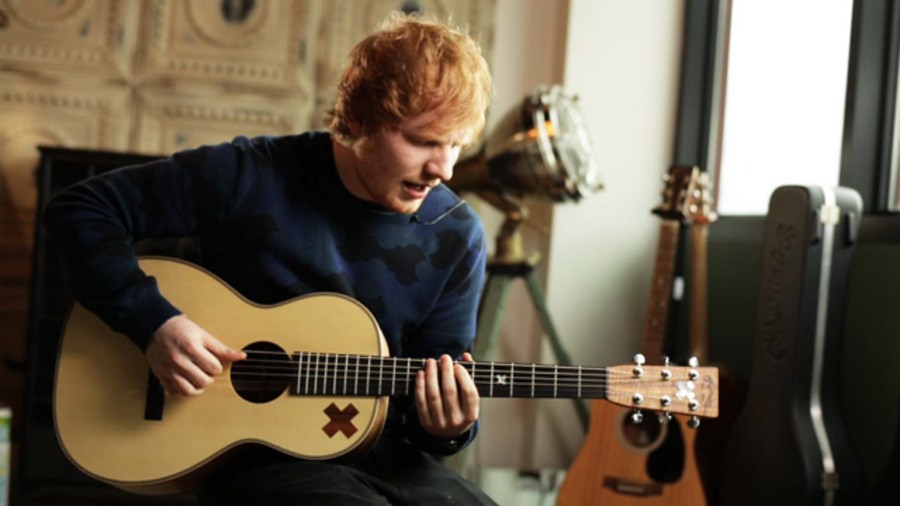 Since the announcement of Guitar Hero Live, Activision has been trying hard to get its fans pumped for this new release - which is coming to the Wii U as well as other systems. Despite this, one piece of information has divided them more than others. Catching the most heat is the announcement that old controllers and DLC will be rendered useless. Although this plan seems a little unorthodox, Activision insists that it will save fans money in the long run, as the series will be avoiding the yearly sequel release pattern. For those of you who are still a little sceptical, maybe this next slice of news will change your mind.
All Guitar Hero fans will be wondering which songs will be making the cut this time around. Well wonder no longer - Activision has made an official announcement revealing some of the soundtrack. Included artists are Ed Sheeran (Sing), Jake Bugg (What Doesn't Kill You), Of Monsters And Men (Little Talks), Gary Clark Jr (Don't Owe You A Thang), Alter Bridge (Cry Of Achilles) and - if you take a look at the image below - you will be able to view even more.
Some of the main features of Guitar Hero Live include Live Action Realism, the World's first playable Music Video Network (allowing you the chance to jump straight right into your favourite music videos and rock on), a brand new authentic controller, a festival-worthy line up and the chance to play on obile devices.
We hope that you're all excited about the list of songs above. Let us know what you'll be jamming to when Guitar Hero Live drops later this year.
[source nintendoeverything.com]