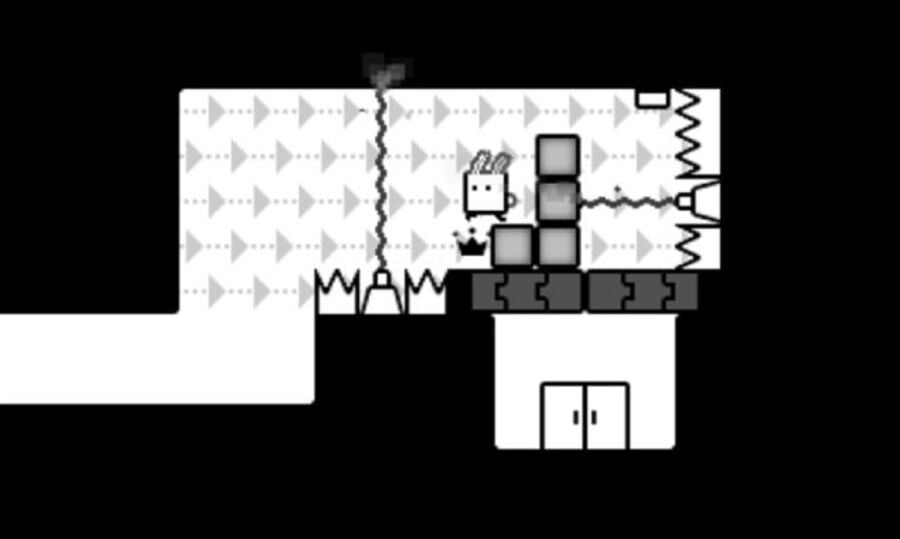 HAL Laboratory's retro-themed puzzle platformer BOXBOY! will be available for download on the North American and European 3DS eShops today.
Announced during yesterday's Nintendo Direct, the game tasks you with guiding a box-like character through increasingly tricky levels, using his ability to generate additional boxes to overcome puzzles. The game launched in Japan earlier this year.
We reviewed BOXBOY! yesterday, and gave it a lukewarm 6/10 score, stating that it was "a polished puzzler with surprisingly dull tendencies."