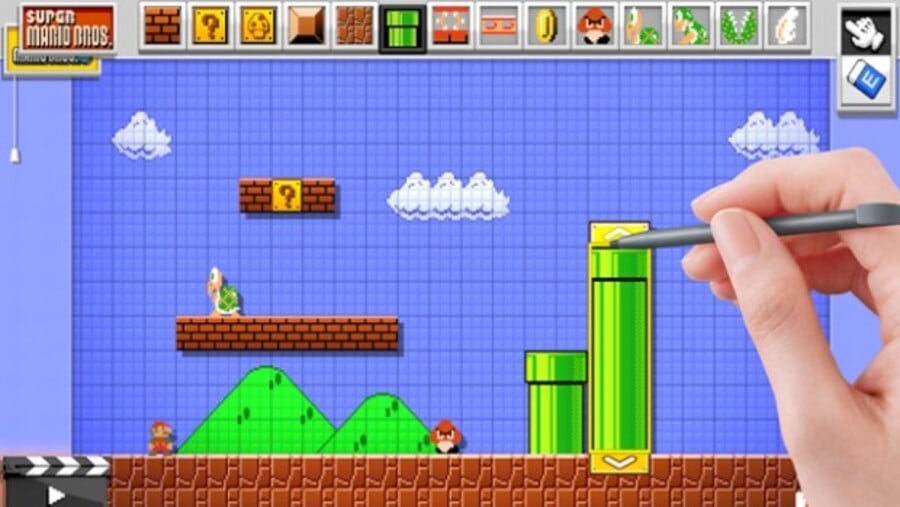 Mario fans were given a special mention during today's Nintendo Direct, as the portly plumber will be celebrating his 30th anniversary this year. To help mark the occasion, it was announced that Mario Maker will be coming to Wii U in September, so fans can create their own version of the Mushroom Kingdom as they see it.
Players can build levels from scratch in four different styles, each representing a classic title in the Super Mario Bros. series. These different themes can be switched between at any time, changing the art style of the game from pixels to the high-res graphics of modern titles. With Super Mario Bros., Super Mario Bros. 3, Super Mario World, or New Super Mario Bros. U as your creative palette, players can really go wild and come up with some insane challenges.
You'll be able to share your creations online with others worldwide, and can group different courses together as a 'World'. Levels can be individually named as well, adding to the wide range of customization options.
Mr.Iwata also took time to reflect on the series' success, and thanked fans for their loyal support over the years.
I couldn't be happier that Mario continues to be active across a wide range of games. Thanks in no small part to the love you all have for Mario. I'm extremely thankful.
With a loose release window of September 2015 on the horizon, we've also been promised a few other surprises along the way, to make sure Mario's birthday this year is one to remember.