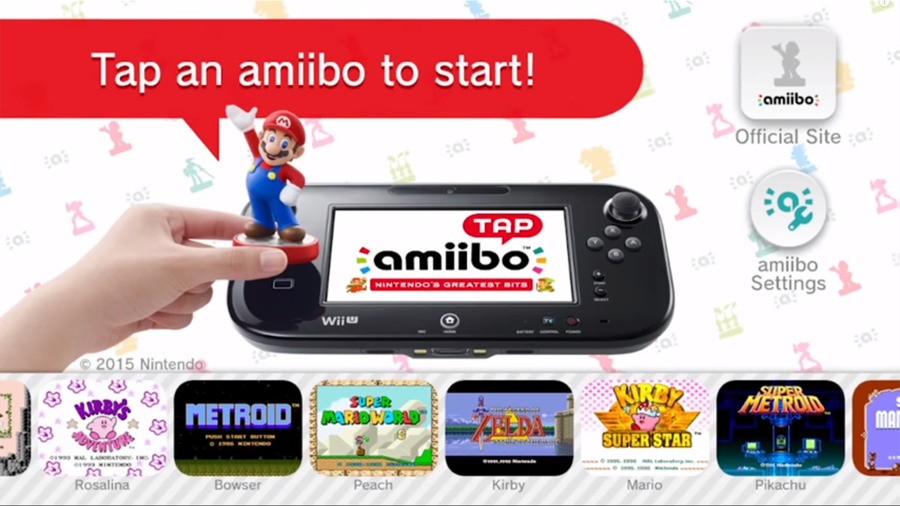 For those in North America with a Wii U and 3DS that fancy some free gaming, the upcoming Nintendo Download update - on 30th April - will certainly deliver.
First up will be amiibo tap: Nintendo's Greatest Bits, the quirky Wii U app that serves up 30 demos of retro Virtual Console games with a tap of an amiibo toy. It's designed to load random snippets of games from any amiibo - three minute 'scenes' - so even if you only have one toy you should be able to sample the various demos.
Also arriving in the coming week is a demo for Puzzle & Dragons Super Mario Bros. Edition - if it's the same as the European demo it'll include an 'Easy' and 'Normal' level to tackle.
Are you planning to dabble in either of these downloads in the coming week?