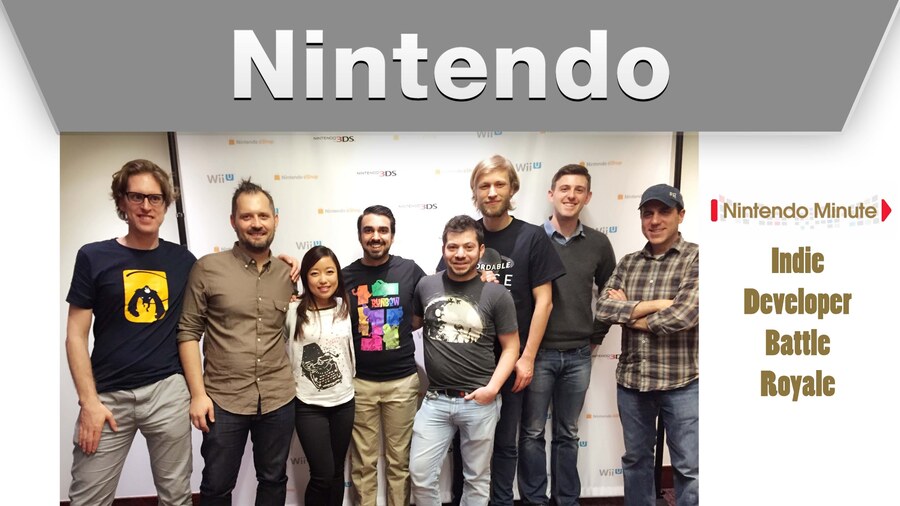 Indies play a vital role in Nintendo's lineup for the Wii U. With major third party developers all but deserting the console, the responsibility to keep gamers engaged on their Wii U in between major Nintendo releases falls to Indie developers. Some may see this as a weakness of the platform, but it could certainly be argued as a great strength; as Indies are often able to deliver satisfying and unique experiences that would otherwise go overlooked or ignored on a more crowded release schedule.
To illustrate the strong relationship that it has with indies and to show its appreciation, Nintendo just posted a Nintendo Minute video in which the charismatic hosts, Kit and Krysta, interview a variety of Indie developers and talk about their upcoming games. The games being spotlighted are Never Alone, Runbow, Swords & Soldiers II, Don't Starve: Giant Edition, and Affordable Space Adventures. At the end of each interview, the developer being questioned was handed a Wii U Pro Controller and tasked with performing a time trial of GBA Mario Circuit in Mario Kart 8 to demonstrate their racing skills (or lack thereof).
Will this convince you to pick up any of these games when they launch? More importantly, have you beaten the best time from the time trial competition? Sound off in the comments below.
[source youtube.com]