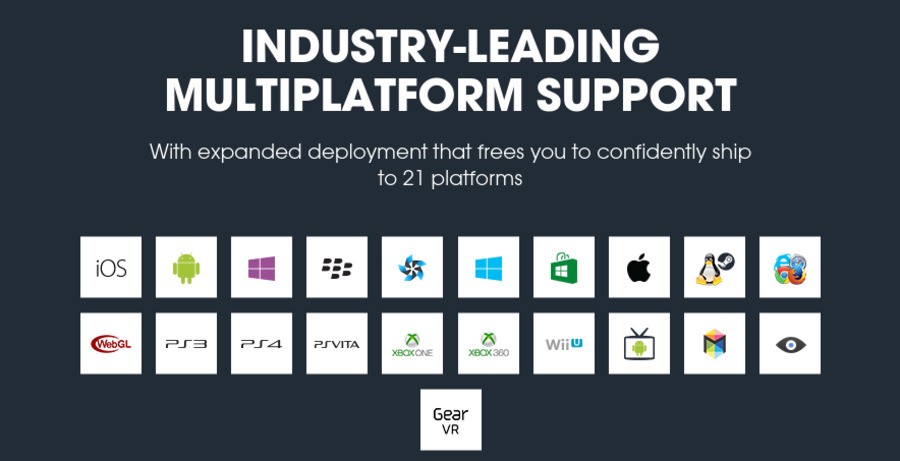 GDC 2015 (Game Developers Conference) is well underway, and Unity took the opportunity to launch its latest major version at the event. Unity 5 was unveiled, which provides new tools to produce stronger visuals, in addition to enhanced analytics and features along with an ongoing free version for those learning to make games. The key point, for Wii U eShop fans, is that Nintendo's system was listed as a compatible platform along with 20 others, as you can see in the image above.
The Unity engine, and Nintendo's support for it - providing developers with a free Unity license to release games on the Wii U - has played a vital role in boosting the system's eShop library. A large number of games on the store utilise Unity, including a variety of the best downloads currently on offer.
You can see some GDC trailers showing off Unity 5 below.
It's unsurprising, too, that the 3DS is once again missing as a compatible platform with Unity - the previous iterations weren't supported either, and though Nintendo's expressed an interest in making it happen, it's likely that the portable's infrastructure and the respective priorities of Nintendo and Unity make it a longshot at best.
Nevertheless, it's pleasing that developers utilising Unity 5 will have the option to port their games to Wii U. The eShop library would be a far less diverse place without it.
Thanks to all that sent this in.