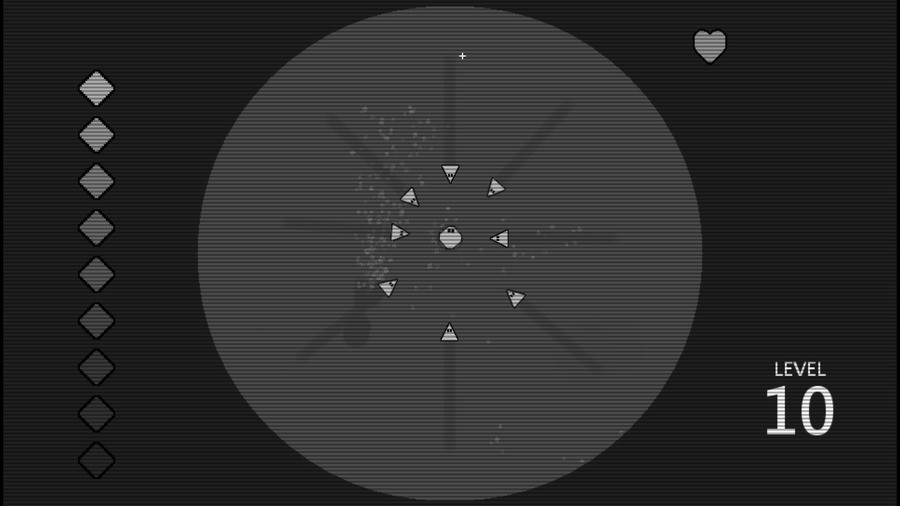 Shapes of Gray arrived on PC last year in its first form, prompting a mix of positive reactions and some criticism. An aesthetically simple game, it places you in 10-second battles within small areas - the developer describes it as "Hotline Miami meets WarioWare". The aim is to give players freedom in how they approach the challenge.
Developer Trent Steen has now confirmed that a Spring release on the Wii U eShop is the current target, and has published the first of a series of development updates. This explains how greater visual flair was added courtesy of feedback from the likes of Alex Neuse (BIT.TRIP series), and says the following about a new Arcade mode and use of the GamePad.
Probably the biggest criticism of the original PC version of Shapes of Gray was that there was no score-tracking; imagine, an arcade game with no way to see your high score! Having people tell me that my game is fun and that they'd like to play it over and over again, but that they have no incentive to, was pretty disappointing—so one of the biggest additions that I've made to the Wii U version of Shapes of Gray is the Arcade Mode. Designing Arcade Mode has been a ton of fun, and there are a few differences in how it plays that make it really interesting to "figure out"—you'll get more info on that in just a few weeks.
On top of all that, there's still so much more to the Wii U version of Shapes of Gray that I can't wait for you all to see. The core game is now doubled in length, with twice as many enemies and bosses, there are new powerups scattered throughout the levels, there are challenges for the best players to take on, and there are even some awesome new surprises that you'll have to see for yourself. Of course, the fantastic soundtrack (composed by Negative World's very own Chicago-based indie-punktronic Andrew Nee) is still intact, and sounds better than ever being blared into your ears from the Wii U Gamepad speakers.

Speaking of which, there will be Gamepad-only play too—because what's a Wii U game without it?
You can see last year's trailer below - is this an Indie effort that you'll be watching for in Spring?