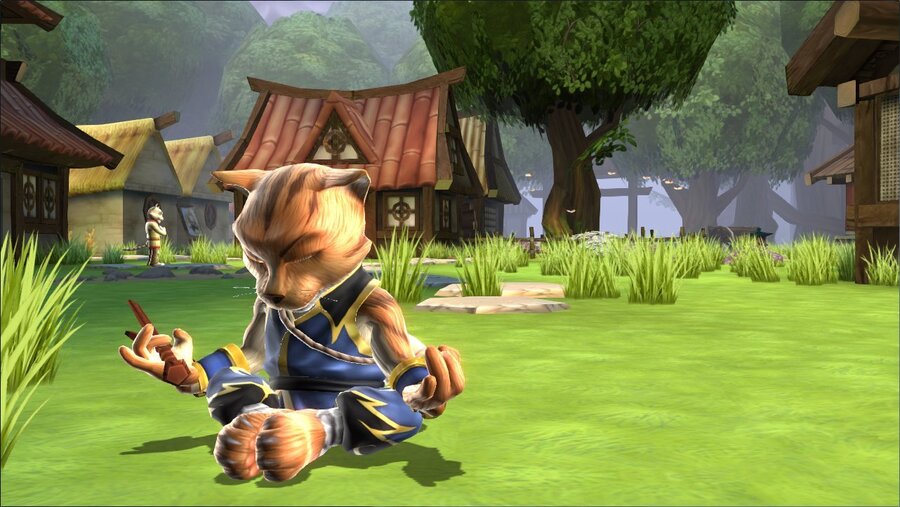 According to Amazon, the remastered 2005 PlayStation 2 game Legend of Kay will be winging its way to Europe and North America May 29th - thrilling news for fans in Europe, as its release date was originally listed as June 12th. To build excitement level further, we've got some new screens of the game to show you.
For those of you who didn't get a chance to play the original, Legend of Kay is an action title featuring the protagonist Kay and a host of bipedal animals fighting for the future of their home, Yenching.
Even though new information is constantly arising for Legend of Kay, publisher Nordic Games has still not made any official announcements regarding its release.
According to its listing on Amazon, Legend of Kay will boast the following features:
High-resolution textures – new, more detailed character models, modern rendering techniques and crystal-clear surround sound
Much higher levels of detail to the environments, even when seen close up
A new user interface making the game simpler to use
Cut scenes improved – now in HD
Achievements have been added
Leaderboard – compare your score with your friends' and compete against the best in the world
60 Frames per seconds for high speed smooth action
25 different levels with over 15 enemy types and epic boss battles
3 different primary weapons (sword/hammer/claws) with distinct combat styles
Various mini-games such as wild boar racing, dragon flying and wolf riding
Whether you played the original version or not, let us know in the comment section below what you think of the new screenshots from Legend of Kay.
[source gematsu.com]