Nintendo of Europe confirmed earlier in the year that it was bringing some desirable Legend of Zelda cover plates to the region earlier than originally planned, but naturally fans have been keen to jump in once they became available. UK fans should pay attention, then, as pre-orders have launched on the Official Nintendo UK Store ahead of release on 6th March.
The most eye-catching design, below, is for The Legend of Zelda: Majora's Mask 3D - it can be pre-ordered right here.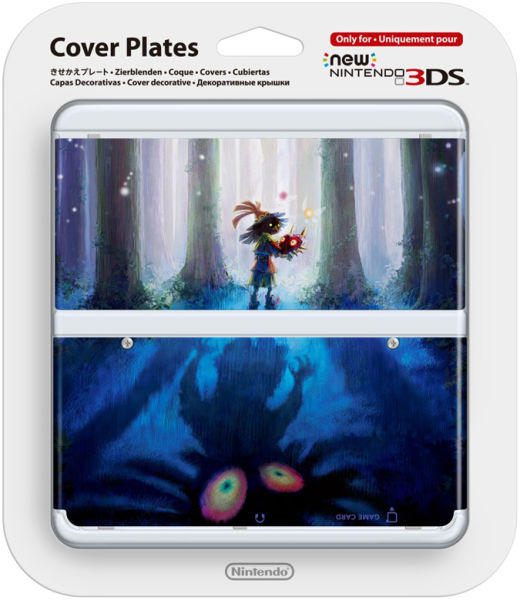 The alternative Zelda-themed cover plates, below, can also be pre-ordered right here.
Importantly, these have a 1 per customer rule on the site.
We've had a look around at Amazon in Germany and France, too, to see what's happening with these designs. Amazon France is currently showing as unavailable, but both designs can be found on Amazon Germany, available right now; in the case of the Majora's Mask design it's even distributed by Amazon, with the product having been listed only today. Depending on your country it's worth checking some online retailers right away.
Will you be picking up either of these face plate designs? Let us know.