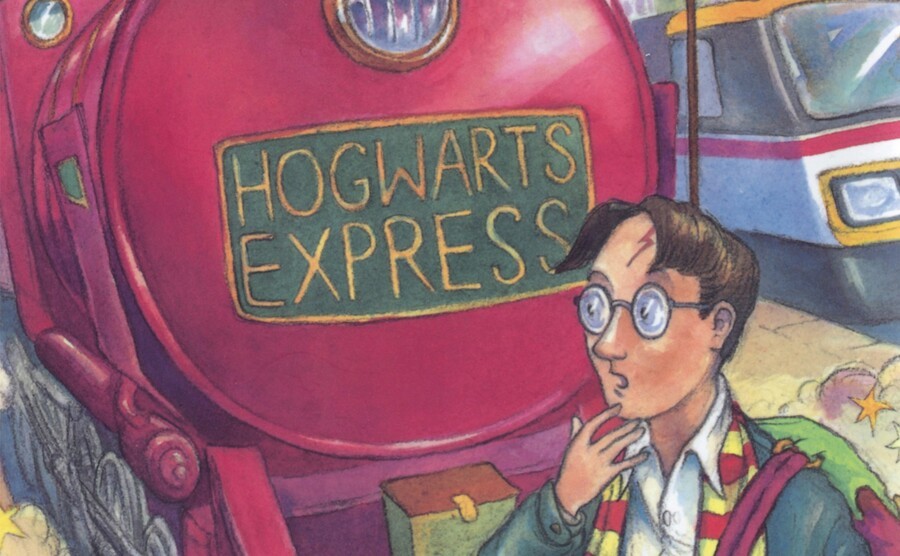 The Harry Potter book and film series may have reached its conclusion a few years back, but the franchise continues to be a massive money-spinner - not only for creator J.K. Rowling but also for the many licensed partners involved with merchandising and related products.
Video games are naturally included under that banner, and while the Harry Potter games have enjoyed a somewhat chequered history in terms of overall quality, they have generated a significant amount of income for Warner Bros. The studio was successful in winning the rights to produce media based in the books back in 1998, and teamed up with Electronic Arts to publish video games across a wide range of formats.
However, things could have been a lot different. Unseen64 - a site which specialises in digging up details of cancelled or unreleased games - has discovered that Nintendo pitched for the entire media rights - including films, TV shows and video games - back in '98, and was sadly unsuccessful.
According to Unseen64's sources, Nintendo of America's internal team - Nintendo Software Technology - was the group put in charge of creating the pitch when it became clear that the video game rights were going up for auction. According to one former artist at the studio, work on current projects - which included Ridge Racer 64 - was stopped so the team could put together a convincing pitch.
Two teams were spun off from Nintendo Software Technology to handle two different game pitches - one was for a third-person adventure while the other, smaller project focused on the fictional game of Quidditch, which features heavily in the books and movies. The planned platforms were the Game Boy Advance, Nintendo 64 and GameCube, the latter of which was unreleased at that time. Nintendo Software Technology's aim was to produce new instalments with each subsequent book release - it's worth remembering that at this point, the film series had not been started.
Adapting a series for a video game audience isn't easy, and according to another source there were disagreements over the visual style. At the start of the pitch it was suggested that the games stick close to the style of Thomas Taylor, who created the cover for the first book, Harry Potter & The Philosopher's Stone. However, the studio executives weren't so keen and proposed a change:
…it went against all my instincts based on what I had read quotes from JK about keeping it strictly British, and I had to revamp my initial designs and go more manga/Japanese – I had a big fight about that, but my boss insisted.
Ultimately, all of Nintendo Software Technology's hard work was for nothing, as J.K. Rowling declined the pitch. It is assumed that the author was keen to work with a partner who could cover a wider selection of media - Nintendo could only offer games, while its rivals - such as Disney, Universal and the eventual winner, Warner Bros. - could give more opportunities thanks to the fact that they operated in several spheres of entertainment, including video games.
It's interesting to note that Nintendo wasn't just pitching for the rights to make games, but the rights to the entire Harry Potter franchise outside of the books - so, had the company been successful, the Warner Bros. movies would never have happened, although it's entirely possible that Nintendo could have produced its own films, had it won the pitch.
The first game from Warner Bros. arrived in 2001 and would be published on a staggering number of systems, including the Game Boy Color, Game Boy Advance and GameCube. Since then Warner and EA have worked on a series of titles, many of which arrived on popular Nintendo systems like the DS and Wii.
It's tantalising to think what Nintendo could have done with a licence like Harry Potter, and when you look at the varying quality of the games that actually made it to market, it's easy to argue that Nintendo Software Technology could have done a much better job. But would it have been a smart business decision for J.K. Rowling, who - lest we forget - was yet to see her creation take on a whole new level of popularity as a movie series back in 1998? Limiting the boy wizard to just Nintendo systems - and just video games - might have seemed like a rash move at the time. Nintendo may have had plans to create movies of its own, but you can hardly blame Rowling for going with a company that could offer the whole package.
Would you have been keen to see what Nintendo's internal teams could have done with the magical world of Harry Potter? Did you find the games from Warner Bros. and EA to be agreeable regardless? As ever, let us know by posting a comment below.
[source unseen64.net]