We apologise for being the bearers of bad news, but that seems to be the trend with amiibo pre-orders and shipments. While some have been lucky enough in recent days to get hold of a Shulk amiibo, it's proving problematic for many others, with delayed or cancelled pre-orders doing the rounds.
Amazon UK is the latest to join in, with a Nintendo Life staff member receiving an email stating that their Shulk pre-order (placed in early December last year) won't be fulfilled right now due to "very limited supply"; it goes on to cite more stock being expected in June. This is clearly happening to plenty of others, based on a number of tweets popping up on the topic; not all are fully satisfied with the £2 compensation being offered, either, which can be spent on other video game products from the store.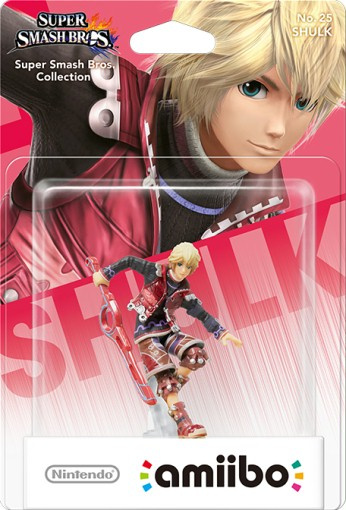 This is just the latest issue with stock, and one that we suspect Nintendo will want to try and resolve in multiple territories - Xenoblade Chronicles 3D will support this Smash Bros. figure when in launches in April, but promotion around that may backfire if fans of the upcoming RPG can't get hold of the relevant toy. Recent clarification that card format amiibo will arrive later in the year also seems particularly important in light of ongoing stock shortages.
Have you been affected by Amazon pre-order delays, or are you at the stage where you don't even try to get hold of these rare amiibo? Let us know.