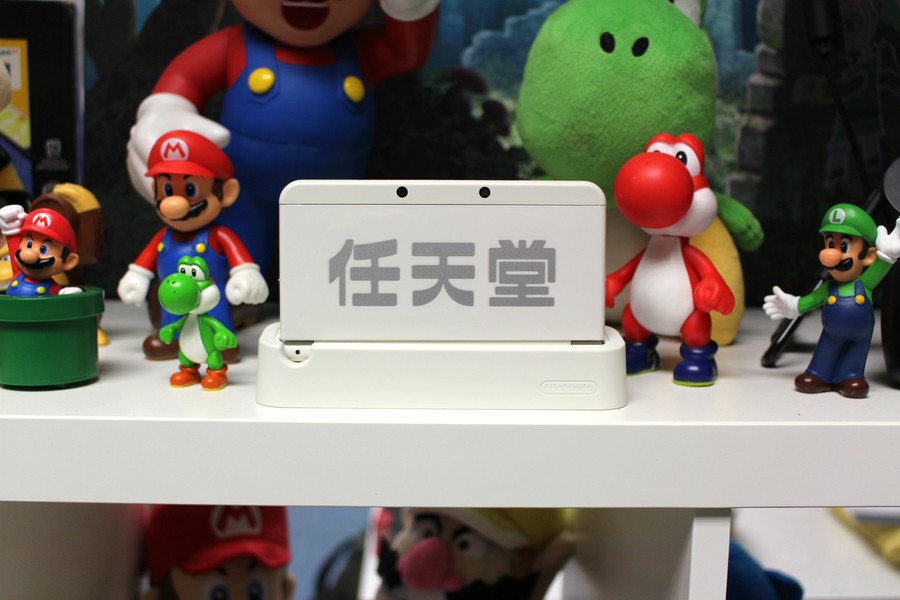 The announcement of the New Nintendo 3DS Ambassador Edition promotion was a pleasant and unexpected surprise this week, offering European consumers -- traditionally the red-haired stepchildren of Nintendo's fandom -- the chance to get their grubby hands on the latest 3DS model before its official launch in that region, or anywhere else in the west, in fact.
Emails were sent out to Club Nintendo members almost at random, and more than one member of the Nintendo Life team was lucky though to get one. We dutifully placed our order and less than 24 hours later, had a shiny Ambassador Edition New Nintendo 3DS sitting on our desk -- which we've since clumsily unboxed for your viewing pleasure.
The bundle includes a New Nintendo 3DS console in white, a set of limited edition "Nintendo" face plates, a second set of Super Smash Bros. face plates, a charging dock and all the usual paperwork -- including those lovely AR cards. There's no wall charger included, so you'll have to either buy one or use an existing one.
The New Nintendo 3DS has a more powerful CPU than the original machine, and features other enhancements like better 3D viewing angles and the ability to use smaller MicroSD cards for storage. The only territories to officially get the machine so far are Japan and Australia, both of which were lucky enough to benefit from a 2014 launch. The European and North American release dates remain unconfirmed.
Have a look at the footage below, browse the photos and -- most importantly -- let us know what you think about this new system, Nintendo's Ambassador campaign in general and whether or not you too have one of these lovely consoles in your possession right now.