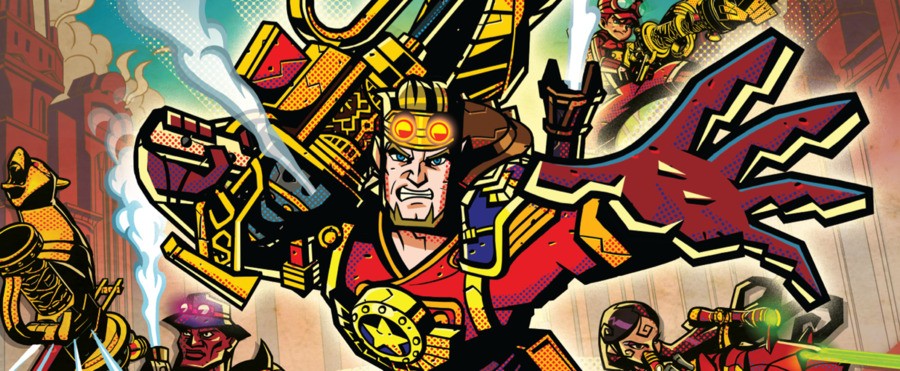 Intelligent Systems' latest 3DS effort - Code Name: S.T.E.A.M. - is shaping up rather nicely, and will almost certainly be on the wish list of many a seasoned tactical RPG player.
The game launches in March in North America and May in Europe, and if rumours are to be believed it would appear that Nintendo is working with retailer Gamestop on a unique in-store demo give-away in the US.
According to a poster on NeoGaf, cards with demo download codes on them have already been issued to Gamestop stores, although the codes themselves are currently inactive.
As you can see from the images here - which remain unverified, we should add - the cards also showcase character art on the front and a short profile on the back, rather like trading cards. This could be a nod to the game's cel-shaded, comic book aesthetic.
Are you on the fence about Code Name: S.T.E.A.M.? Would a demo be of interest to you? Or perhaps you're keen to play it, and can't wait to sample a taster before the main course arrives? Let us know by posting a comment below.
[source neogaf.com]