Last week we saw the launch of Nintendo of America's official website for The Legend of Zelda: Majora's Mask 3D, which is a rather nice collections of screens, facts and fancy web effects. We're starting to think that it's being outdone by the official Japanese site, though, which is that little big cooler.
For one thing it has a rather attractive interactive map, which shows Termina in all of its weird glory.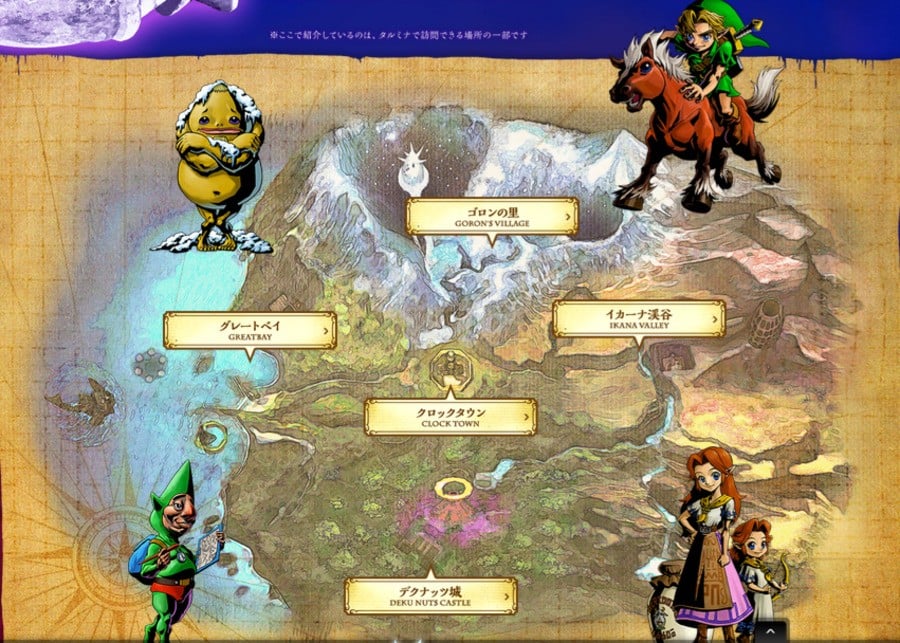 It's a positive goldmine of screenshots and videos, too, with most areas of that interactive map - and the site in general - offering both in good measure. If you want to learn more about the areas and gawk at pretty assets, it's a terrific website with which to spend some time - it doesn't really matter if you don't speak Japanese, either.
We suggest you grab a refreshing beverage, cross your fingers for a decent internet connection and spend a bit of time clicking around Nintendo's site for the upcoming adventure.
[source nintendo.co.jp, via gonintendo.com]