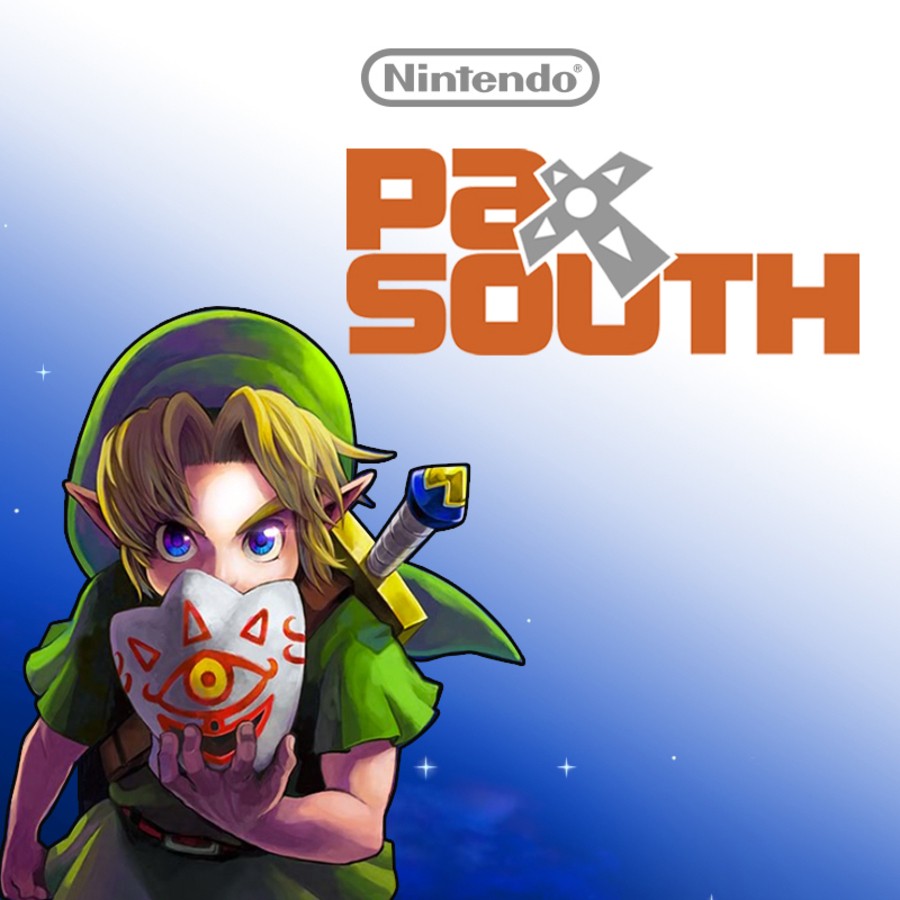 In 2014 Nintendo of America did a good job of attending a whole load of expos and putting on special events, and it's kicking off 2015 with a focus on New Nintendo 3DS at this weekend's PAX South; it's running from 23rd to 25th January in San Antonio, Texas.
NoA is taking a relatively small presence to the event, based on the games and hardware that'll be on show. It'll all be about the New Nintendo 3DS XL, while The Legend of Zelda: Majora's Mask 3D, Monster Hunter 4 Ultimate and Super Smash Bros. for Nintendo 3DS will be playable.
Majora's Mask 3D will be the main theme, too. Over the three days NoA will be running a "72-Hour Mask Challenge" through Twitter and at the event, while there'll also be "the opportunity to take photos with a real-life replica of the Majora's Mask and receive paper versions to wear around the convention". Lots of gamers will have paper masks on, then, though those that put in real effort with Legend of Zelda-themed costumes will be able to skip lines to try the upcoming 3DS release.
It's a relatively limited output, this time, though it's understandable that the company's keen to keep all attention on the New Nintendo 3DS XL until it launches. Are you planning to go to PAX South, and will you be pushing over fellow attendees to get a paper mask? Let us know.