Atlus often releases hugely tempting launch editions for its major releases in North America, typically packed with collectible goodies that would - it seems - command higher prices from most other publishers. It's not letting itself down with Etrian Mystery Dungeon, with the cross-over title set to join its RPG buddies with some lovely extras in the first print run.
Those that pre-order and get one of the first batch will receive a collectible box, soundtrack CD (with six tracks) and artbook along with the game, as you can see below.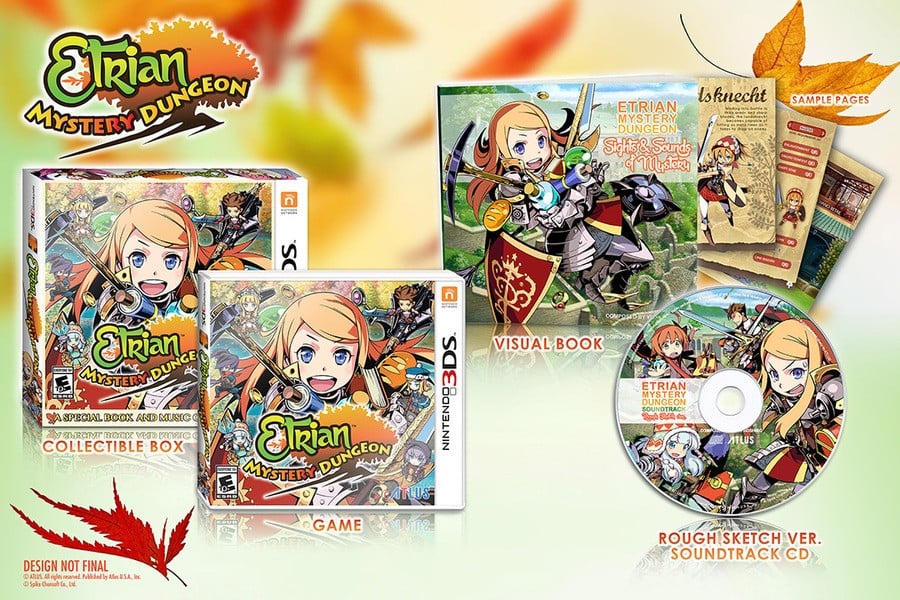 In addition the company has released a new trailer for the Protector Class - which can form a wall around your team at vital moments.
This battle tank uses their high DEF stats and tower shield to create an immovable object of damage-soaking toughness. Combining provoking taunts with ability binds, a well-leveled Protector is key to surviving against rare monsters, bosses, and worse!
The publisher is also running a competition to win a 'mystery box', which is detailed below.
Etrian Mystery Dungeon arrives in North America on 7th April, with no European release date confirmed as yet. Are you planning to grab a launch edition to get hold of these extra goodies?