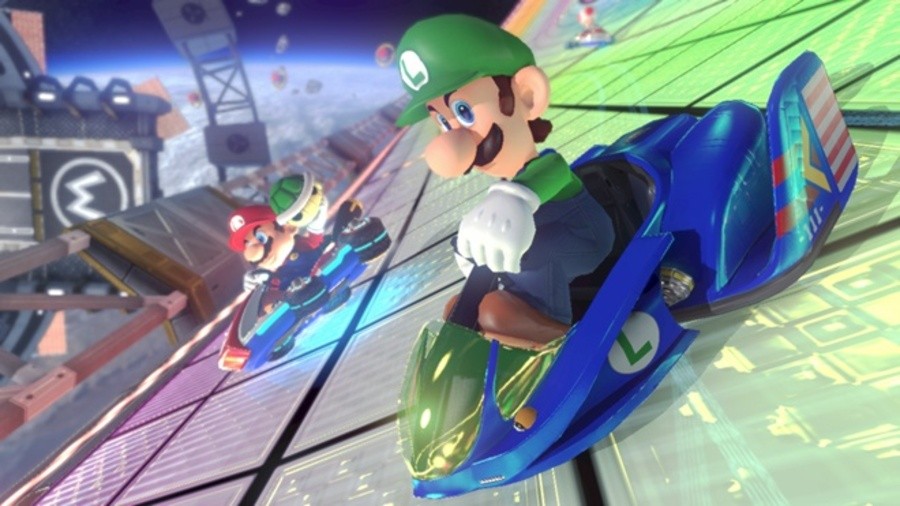 The Game Awards may not boast the most innovative name, but the first ever ceremony for the new annual event went down relatively well in Las Vegas; our live blog was a happier place than during the VGX broadcast last year. It perhaps veered too far back to bland PR speech occasionally, but there were also a number of nice moments and nods to wider gaming culture.
Nintendo played a prominent role, with Koji Kondo opening and closing the show — the latter with Imagine Dragons — with music pieces, and Nintendo of America President Reggie Fils-Aime also participating throughout the night. The latter's job was to introduce some new trailers, in particular videos from Nintendo's luminaries in Japan — Shigeru Miyamoto unveiled more details for Mario Maker, before an appearance with Eiji Aonuma to provide a new look at The Legend of Zelda for Wii U. We were also shown multiplayer and a release date for Code Name: S.T.E.A.M. on the 3DS.
Beyond that, there were actual awards to be won. Nintendo didn't win the day for all of its related nominations, but secured the following awards, along with a couple that reflect well on the big N:
Best Fan Creation — Twitch Plays Pokemon by Anonymous
Best Family Game — Mario Kart 8
Best Sports / Racing Game — Mario Kart 8
Best Fighting Game — Super Smash Bros. for Wii U
Best Independent Game — Shovel Knight
Developer of the Year — Nintendo
Some disappointments included two 3DS games missing out in Best Mobile/Handheld Game, while Bayonetta 2 missed out on Best Action / Adventure Game and Game of the Year. Overall, however, it was an event that went well for Nintendo.