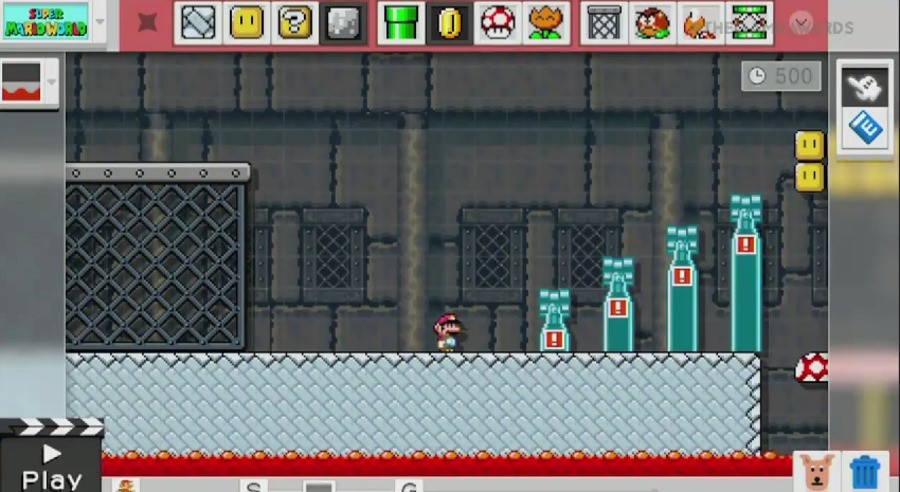 The Game Awards 2014 opened on a positive note, with a brief video montage celebrating the legacy of our favourite hobby. Nintendo was very well-represented indeed, going on to open up the show with a closer look at upcoming Wii U title Mario Maker, introduced by Miyamoto-san himself.
New footage revealed the ability to switch between four different graphical styles on a whim, based off of key entries in the long-running Super Mario series. We first saw this mechanic in action at E3, but it's since been expanded to include assets from Super Mario Bros. 3 and Super Mario World, alongside the classic NES debut and popular New Super Mario Bros. U styles as well.
You'll be able to view your created level in any of these four styles, and some truly unique combinations are shown off as a mere taste of what can be done. Coin-shooting cannons, anyone?
It's a staggering evolution, to think that the games we grew up playing can now be entirely recreated by players on Nintendo's current console, and quite fitting given the show's emphasis on the industry's evolution. Miyamoto-san even hints at a potential series, so perhaps some other iconic franchises might be open to further customization in the future.
Mario Maker is scheduled within a release window of Q1/Q2 2015, so we'll look forward to rearranging the Mushroom Kingdom in the new year. Check out the video below for an exciting burst of new creativity, and let us know what you think!