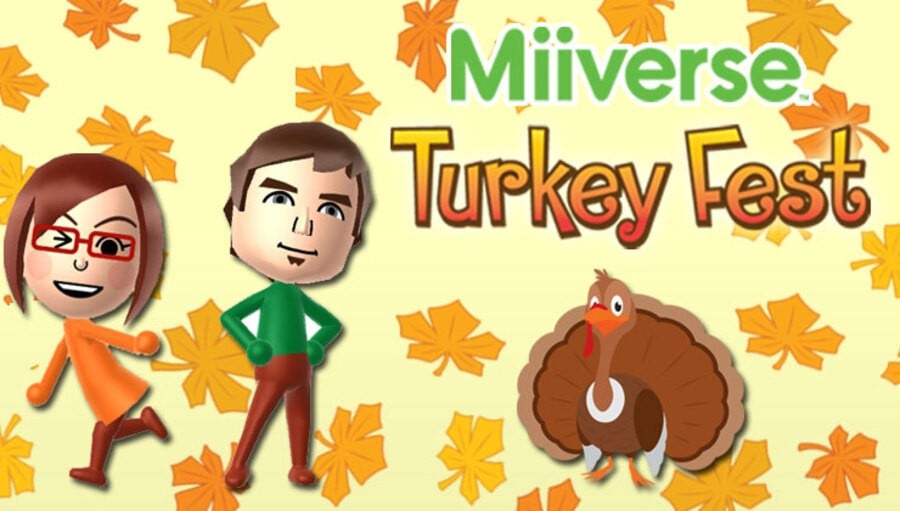 Do you remember Camp Miiverse, Nintendo's online equivalent to Kamp Krusty (or so we liked to pretend)? We now have a sort-of follow up for the Thanksgiving period, with a Turkey Fest Miiverse community offering up more challenges to tackle. Launched on 21st November and running until 1st December, it's now getting into the swing of some more competitions.
In terms of contests to come, Nintendo is promising polls and competitions in games such as Super Smash Bros. for Wii U and Mario Kart 8, with events having already gone down for Animal Crossing: New Leaf and Fantasy Life. There's also an official Miiverse Turkey Fest Mario Kart 8 tournament covering the DLC Pack 1 tracks, too, with its code being 2593-0985-4929.
Will you be keeping an eye on this Miiverse community and joining in? Do you still yearn for a return of Camp Miiverse? Let us know.
[source miiverse.nintendo.net]