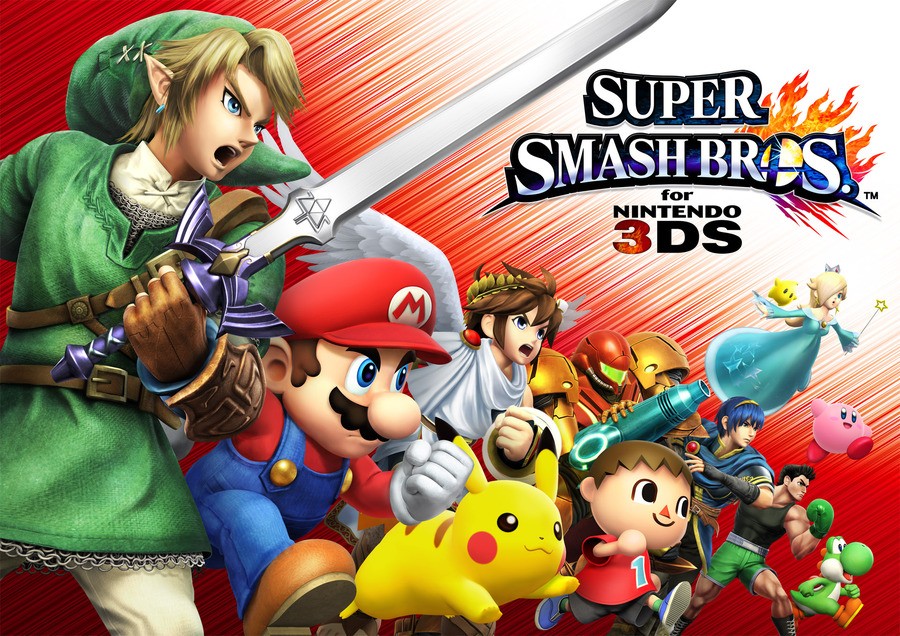 October sales perhaps reflect the calm before the Holiday storm, as shoppers save money ahead of the madness to come in late November. That seems to have been reflected in the most recent NPD results, which cover physical retail sales in the US.
It was a poor month for software sales, yet Super Smash Bros. for Nintendo 3DS showed stronger momentum than most to rise to 2nd in the charts. That's a terrific achievement up against multi-platform releases and considering that the end of September was the most significant period of sales for the brawler — it's now sold around 1.2 million copies in the US, with roughly 485,000 sales (some of those are eShop downloads) in October [Update: Nintendo's also confirmed that this is now the 10th 3DS game to sell over one million copies in the US]. The top 10 is below.
1. NBA 2K15 (PS4, Xbox One, 360, PS3, PC)
2. Super Smash Bros. for Nintendo 3DS (3DS)
3. The Evil Within (PS4, Xbox One, PS3, 360, PC)
4. Borderlands: The Pre-Sequel (360, PS3, PC)
5. Destiny (360, Xbox One, PS4, PS3)
6. Skylanders: Trap Team (360, Wii, Wii U, PS3, Xbox One, PS4, 3DS, mobile)
7. FIFA 15 (PS4, 360, PS3, Xbox One, Wii, PS Vita, 3DS)
8. Madden NFL 15 (360, PS4, PS3, Xbox One)
9. Middle-earth: Shadow of Mordor (PS4, XBox One, PC)
10. Minecraft (360, PS3, PS4)
Other notable details are, sadly, the inability of Bayonetta 2 to make an impact on the top 10, while on a more positive front the Wii and Wii U versions of Skylanders Trap Team performed well, only outsold by the Xbox 360 version.
Nintendo has, once again, held off on providing hardware figures. Nintendo has stated that hardware sales in the first 10 months of 2014 are up 47% over the equivalent 2013 period — the software increase is an excellent 84%. Though positive momentum, we must acknowledge that the system sold very poorly last year, so increases should be considered in that context. As stated before and acknowledged by Nintendo, November and December are hugely important for the home console; a major boost in momentum is required. There's not much information around for the 3DS system sales, either, though that will also be targeting a major Holiday boost.
It's been an impressive performance from Super Smash Bros. for Nintendo 3DS — if that hype and sales magic transfers to the Wii U version then it'll certainly help the home console's case. There's a big two months ahead.
[source venturebeat.com, via neogaf.com]