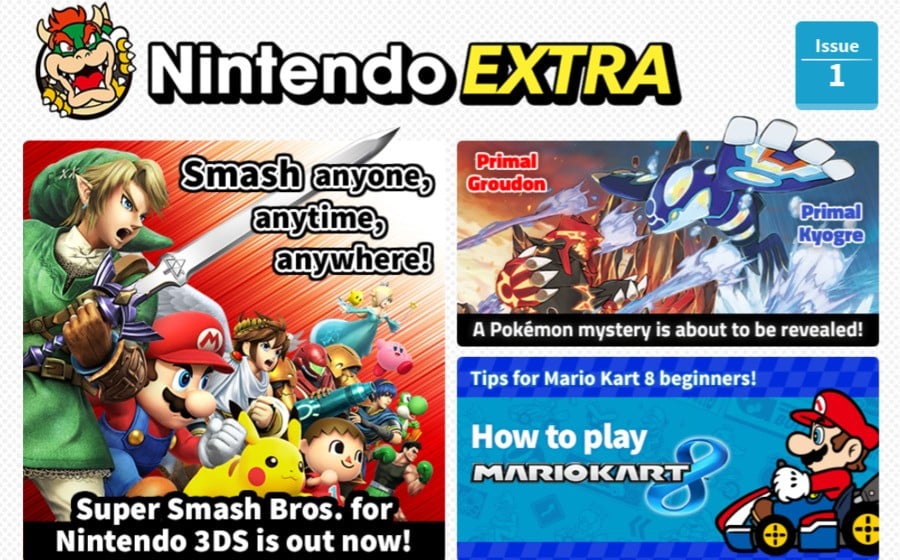 Nintendo of Europe (and subsidiary Nintendo UK) have stated that they'll continually look to expand and improve how they communicate with gamers and fans, a point reinforced to disappointed Official Nintendo Magazine UK subscribers after its closure; a step towards that appears to have been launched today.
Nintendo UK's official website now has two new areas. Nintendo Kids Club is a hub designed for young children that includes games, interactive activities and will also host new episodes of the Cat Mario show; like its equivalent in North America there's also a parent's section with more information.
Nintendo Extra is another area of the official website, being branded as an 'online magazine' that's targeting older children and teens. Issue 1 contains some game introductions and a couple of comic-style articles, along with a basic introduction to The Legend of Zelda by Eiji Aonuma. That page will be updated with new issues in the coming months.
It's a positive to see Nintendo release improved web portals targeting young gamers, though Extra as an 'online magazine' doesn't seem substantial enough, at this stage, to ease the disappointment of those that used to enjoy the Official Nintendo Magazine in the UK.
Check them both out and let us know what you think.
[source microsite.nintendo-europe.com, via nintendo.co.uk]