By the end of February 2015 Nintendo will have released 29 amiibo figures. While distribution is expected to be across all retailers in PAL regions, in particular, some exclusivity deals on the early 2015 toys have begun to emerge for the US. Shulk will be a GameStop exclusive in the country, while the amazon.com listing is missing three more of the toys, suggesting they're also destined for exclusivity deals.
That hint from Amazon has already transpired in one case, with Meta Knight now confirmed as a Best Buy exclusive when it arrives in the US in February next year.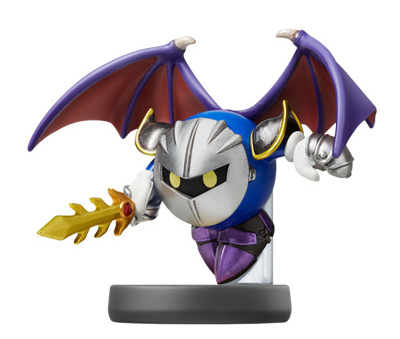 Lucario and Rosalina & Luma remain as potential retail exclusives in the US, though as yet stores such as Walmart and Target haven't announced any amiibo exclusivity.
We'll see whether any retailers grab exclusivity deals outside of the US; for those of you in the country, are you planning on hitting up a Best Buy next year to add Meta Knight to your amiibo collection?
Thanks to Babyguess for the heads up.
[source corporate.bestbuy.com]