In the past year or so we've seen Nintendo make a variety of moves, across different regions, to promote key eShop titles in stores. The UK market has a number of download games available as code cards in GAME stores, for example, while the NES Remix Pack is coming to North America on Wii U. It's a growing list of crossovers, and Nintendo of Europe has confirmed two more retail downloads, albeit with a twist, heading to the region on 16th January next year.
Two separate retail boxes are on the way with eShop titles, though they won't have the games on cartridges. They'll simply be nice boxes with a download code inside, so you're essentially paying out for a bit of a collector's item; from Nintendo's perspective, of course, the presence of the games in stores will raise awareness of the eShop to those that don't use it regularly.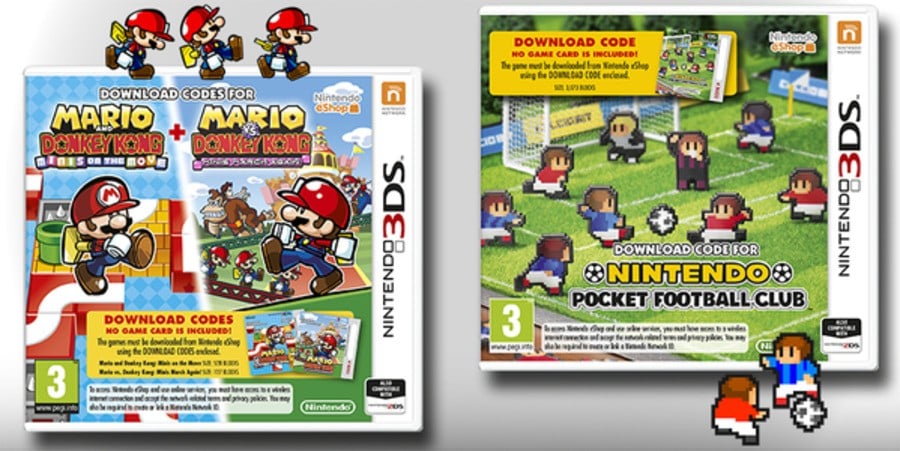 As you can see there's a double pack that contains Mario & Donkey Kong: Minis on the Move along with DSiWare entry Mario vs. Donkey Kong: Minis March Again; the other option will be a boxed code for Nintendo Pocket Football Club.
It's an interesting move from Nintendo of Europe. Let us know what you think and whether you'd like to see more downloads released in stores this way.
[source twitter.com]