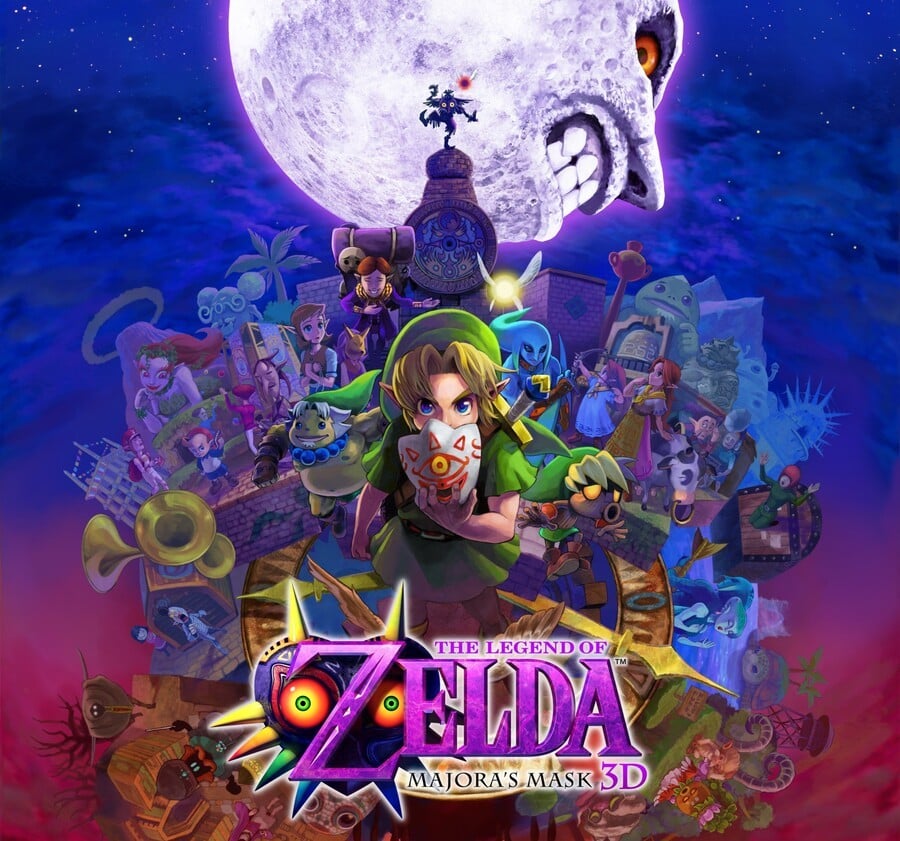 Due to North America and Europe likely receiving the New Nintendo 3DS in early 2015, and with The Legend of Zelda: Majora's Mask 3D due in Spring, some were concerned — albeit unnecessarily — that the much-anticipated remake would be an exclusive for the new system. Thankfully, Eiji Aonuma has cleared the air in an interview with Famitsu, and stated that the visuals of the game will be the same whether the player is using the New model or the original. However, he did leave a subtle hint of how the new 3DS may offer additional functionality:
Please wait for the opportunity to discuss how playing on the New 3DS differs at a later date.
Additionally, Aonuma-san has left some insight of the controls for the upcoming remake, and has drawn gyroscope similarities (such as firing arrows) to its predecessor, Ocarina of Time 3D. Furthermore, he mentions the implementation of touch screen controls, and references A Link Between Worlds by stating that the team working on MM3D will be improving on the touch screen controls used in the last Zelda 3DS instalment. Aside from that Aonuma-san's interview was largely nudging and winking, though fans following this remake will be used to that by now!
It is clear that the New 3DS will offer some unique features to games that are also playable on the original 3DS. What do you think the New 3DS will bring to MM3D? Are you happy that MM3D will likely share a similar control scheme to OoT3D (with perhaps similar touch screen controls to ALBW), or can you envision a far better control layout for the unique mechanics of The Legend of Zelda: Majora's Mask?
[source nintendoeverything.com, via zeldainformer.com]