Update:
Nintendo of America has now confirmed that Super Smash Bros. on Wii U will arrive in North America on 21st November. In addition the GameCube Controller Adapter will be sold separately with a recommended price of $19.99, the Smash Bros. wired GameCube pad will be $29.99, while a bundle of the game / controller / adapter will cost $99.99 — all of these options arrive on 21st November.
Original Article:
For quite a while now we've been tentatively referring to Super Smash Bros. for Wii U as a Winter / Holiday release, but Nintendo of Europe has now been the first to officially break the silence and give a release date for the upcoming brawler in the region — 5th December.
Nintendo of Europe has also confirmed the specific bundles that will be available for the title in the region. Along with a standalone disc or eShop option, the following options will be in stores:
Super Smash Bros. for Wii U + Mario amiibo — The game plus a Mario amiibo figurine to get you started.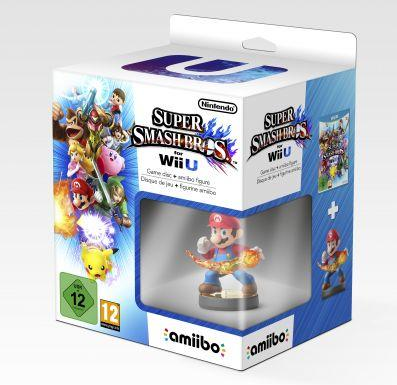 Super Smash Bros. for Wii U + GameCube Controller Adapter for Wii U — This one includes the GameCube Controller Adapter that'll support wired and Wavebird controllers.
The GameCube Controller Adapter and the wired Super Smash Bros.-designed wired pad — pictured together below — will also be available separately.
Are you excited to see a formal release date and bundle details? Let us know in the comments below.