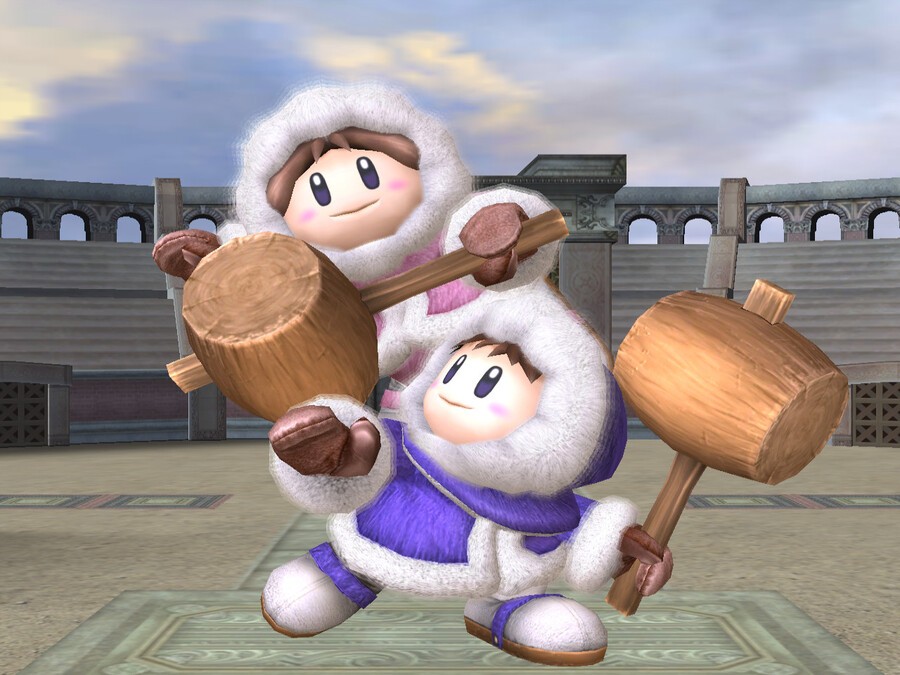 Whilst the soon to be released Super Smash Bros. for Wii U and Nintendo 3DS features one of the greatest character rosters in the history of videogames, veteran fans of the series will no doubt have noticed that a previously regular pair in the cast line-up are now missing from the latest entry.
In this week's Famitsu, Smash Bros. director Masahiro Sakurai has addressed the absence of the Ice Climbers in his bi-weekly column, and how Popo and Nana unfortunately didn't make the cut this time around due to technical reasons related to the 3DS.
The icy duo were performing perfectly fine on the Wii U, but unfortunately due to required hardware power, the Smash team was unable to get them up and running within the 3DS confines of the game. According to Sakurai-san, a solution to this problem wasn't a priority either due to there being no real reason to promote the Ice Climbers – as there are no planned announcements or instalments for this particular series any time soon.
In unrelated Smash news, Sakurai went on to explain the reasoning behind the different release dates for the Wii U and 3DS versions of the game – mentioning how the individual launches were linked to debugging, and emphasising how it was important to avoid any considerable differences between the two versions of the game. The director of Smash Bros. also noted how a simultaneously release may have pushed both games back to 2015, and dropped a random fact regarding the trophies featured in the game, and how each of the descriptions were written by Akihiro Toda – best known for his texts in the Mother series.
Let us know in the comments how you feel about the removal of the Ice Climbers from the latest entries in the Super Smash Bros. series.
[source blog.esuteru.com, via nintendoeverything.com]