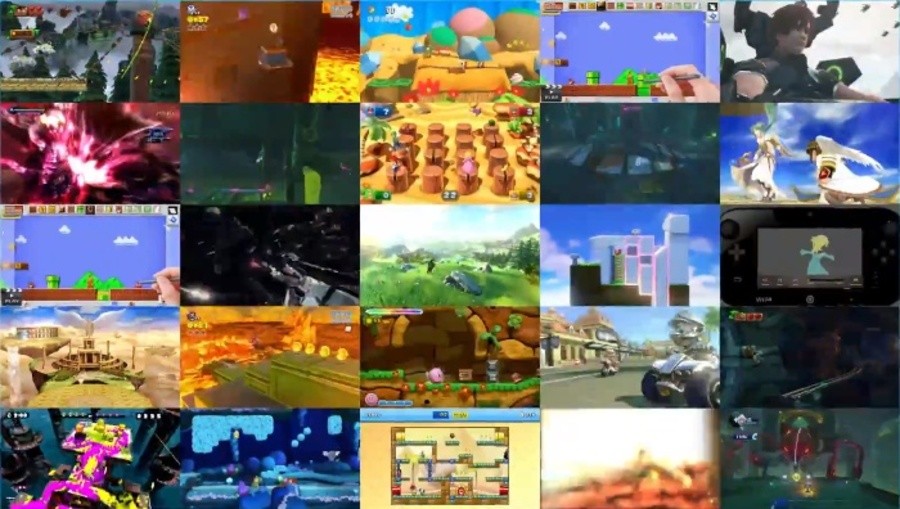 While Sony and Microsoft provided live press conferences and a sustained bombardment of news, interviews and reveals during last week's Gamescom event in Germany, Nintendo of Europe adopted its usual strategy of focusing on its booth and some online promotion. Its most notable effort to grab attention — away from the show floor — was a flashy new trailer showing off the range of upcoming Wii U exclusives. It was timed to coincide with the peak of Gamescom hype and seemed to attract a lot of interest.
Now that the dust has settled on Gamescom, Amazon has issued some information on increases to game pre-orders during the expo's high-profile week. The results are surprising — as reported by MCV — in that Wii U games have enjoyed a greater boost in pre-order numbers than PS4 and Xbox One contemporaries. Though actual numbers aren't given, Wii U games saw pre-orders jump by 8.67%; in comparison the PS4 increase was 5.16% and Xbox One 2.81%.
As for which individual games, single and multi-platform, saw the biggest boosts, Project CARS was the obvious winner; the top 10 below does include two Nintendo exclusives, however.
1. Project CARS (Slightly Mad Studios) — 42.3 per cent increase
2. Rise of the Tomb Raider (Square Enix) — 30.25 per cent increase
3. Bloodborne (Sony) — 16.08 per cent increase
4. Hyrule Warriors (Nintendo) — 11.77 per cent increase
5. Quantum Break (Microsoft) — 10.77 per cent increase
6. Far Cry 4 (Ubisoft) — 9.53 per cent increase
7. Assassin's Creed Unity (Ubisoft) — 9.44 per cent increase
8. Middle Earth: Shadow of Mordor (Warner Bros) — 9.03 per cent increase
9. Battlefield: Hardline (EA) — 8.81 per cent increase
10. Super Smash Bros for 3DS (Nintendo) — 7.56 per cent increase
It's certainly some welcome news for Wii U and Super Smash Bros. for Nintendo 3DS. Are you surprised by this, or optimistic that it's just the beginning of Nintendo's software line-up winning over more and more gamers? Let us know what you think.
[source mcvuk.com]