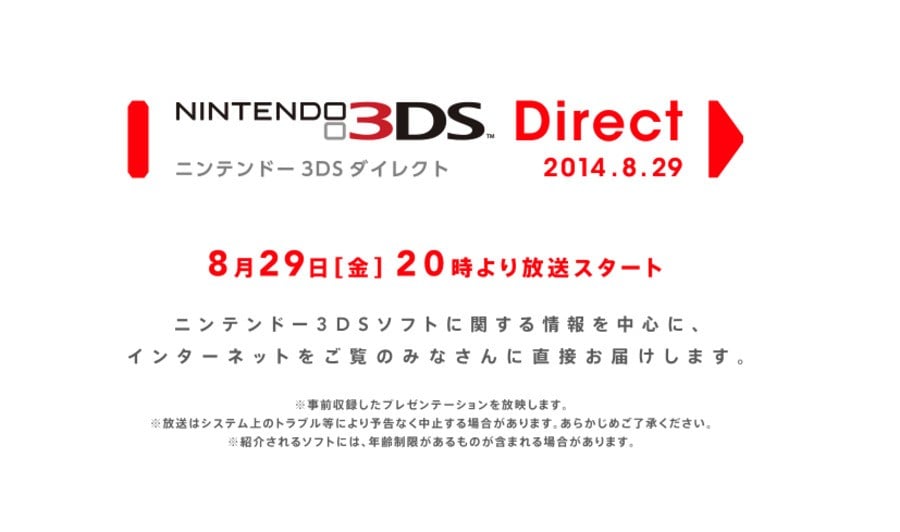 Nintendo has announced a Nintendo Direct focusing on its latest handheld system.
No details have been released about what specific games or content may be shown, but given the recent leaks and rapidly approaching release date for Super Smash Bros. for Nintendo 3DS, you could be forgiven for suspecting a mention of the game to appear.
The broadcast is only confirmed for Japan at the moment, but if this changes and a Western Direct is also being broadcast we'll let you know.
Be sure to join us live during the event, where we will be streaming and blogging as the video reveals itself and what it has to offer. The broadcast begins at 7am Eastern / 4am Pacific / 12 noon UK and 1pm European tomorrow the 29th of August. Put it in your diary!
What do you think Nintendo is ready to show us? Are we to expect something more hardware-related? Let us know what you think in the comments.
[source nintendo.co.jp]