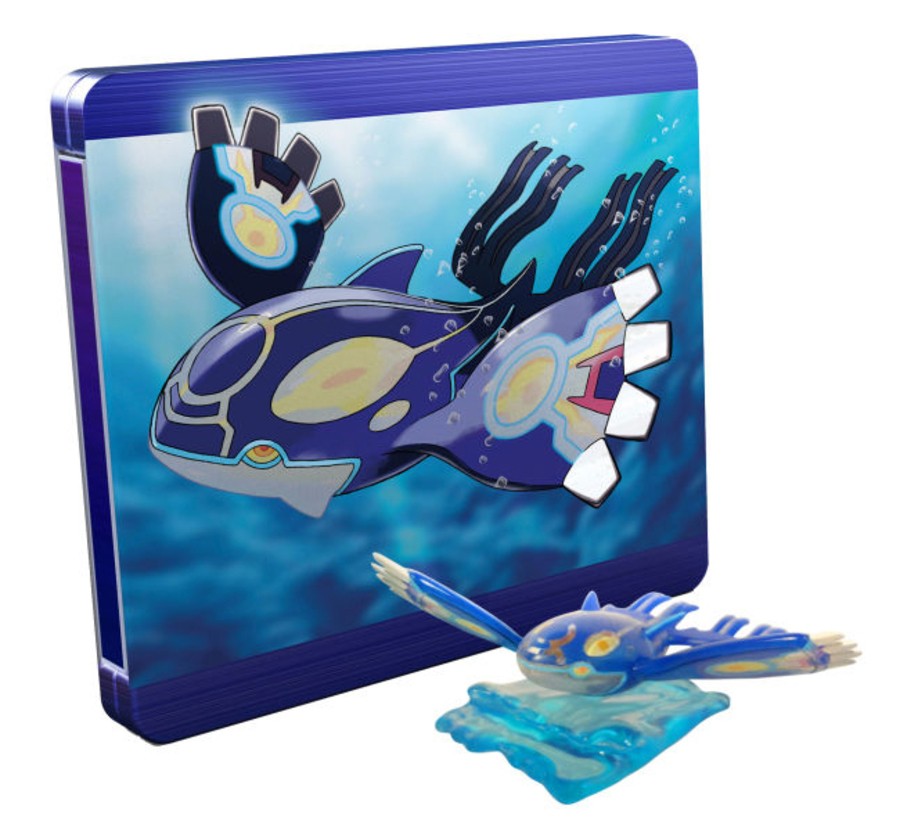 Nintendo have surprised us yet again by following another modern gaming trend – steel book special editions.
Both versions of the upcoming Pokémon remakes will have their own very appealing steel book version which comes with a miniature version of the Primal forms of either Kyogre or Groundon, depending on which version of the game you choose. Nintendo are no strangers to special editions of games, but this is the first instance of using this type sought-after case as an incentive to splash a little more cash.
Both versions are available in their steelbook editions as pre-orders from either GAME or Nintendo's UK Store. Be sure to check out all the images below!
What are your thoughts on this turn of events, is it something you'd be interested in over the standard edition? Let us know in the comments as usual.