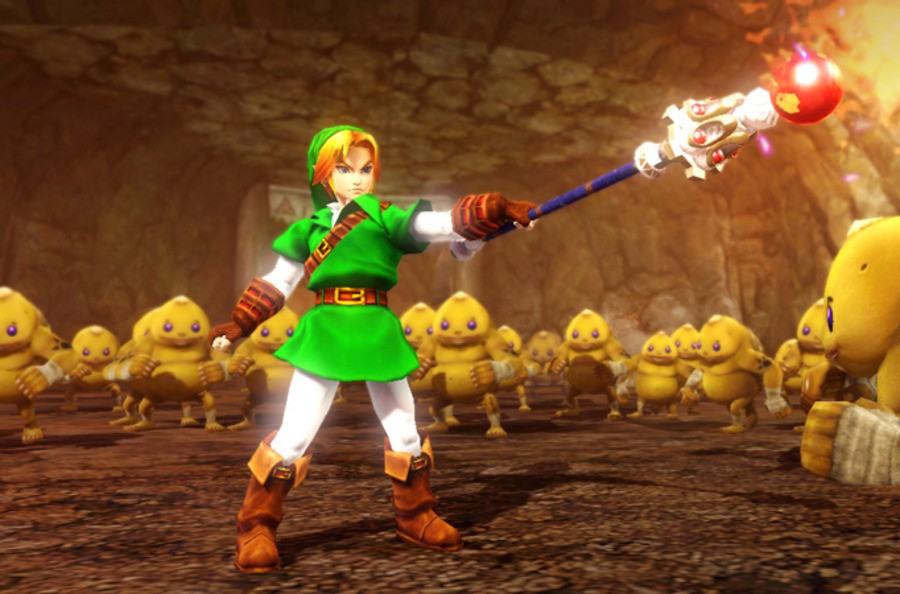 The recent Hyrule Warriors Direct brought a lot of details over into western territories, and there were some slices of new localised information to take in.
Nintendo announced that the alternate costumes it has been showcasing in Japan for Link and Zelda would not be standard unlockables within the game – rather as several packs of DLC that will be available from specific retailers as preorder bonuses. Which retailers will offer which costume packs is still unconfirmed.
There'll be three alternative costumes for both Link and Zelda, based on their appearances in The Legend of Zelda: Ocarina of Time, The Legend of Zelda: Twilight Princess, and The Legend of Zelda: Skyward Sword.
At the moment there's no word as to whether these costume packs will be available to download singularly, but given the number of people who would want them it would be surprising not to see them become readily available on the eShop at some point. It should also be made clear that the Direct itself was handled by Nintendo of America, so the entire distribution situation within Europe may well be different, with its variation of the video due soon.
A third DLC pack has also been confirmed for the Demon King himself – Ganondorf. Click here to learn more about this Club Nintendo distribution.
Will this development lead the way for meatier DLC for the game in the future? Is this a sign that Nintendo is treating additional content more seriously?