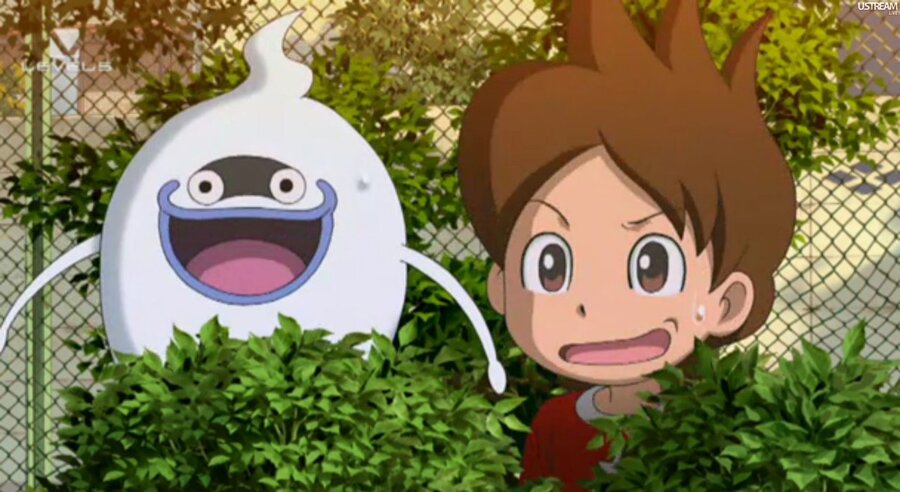 Earlier this week we brought you some comments from Level 5's head honcho, Akihiro Hino, outlining the formula for the success of Yo-Kai Watch on 3DS. The first title had a reasonable but modest start in Japan, before the accompanying anime series boosted its popularity and took it beyond one million sales.
Yo-Kai Watch 2 has arrived in Japan this week, with a huge amount of buzz and plenty of images of eager gamers queuing at stores. It looks set to be a smash hit, and it'll no doubt storm to top place in the next set of chart results for the country. Amazingly, Media Create has stated that prior to its arrival it tracked 814,000 pre-orders; the number could have been higher, yet stock shortages held it back. For some context, let's consider the fact that the latest figures for the first title have it down at 1,176,134 lifetime sales, at physical retail — the sequel looks set to surpass that number in a matter of weeks. It will more than likely be the first 2014 release to pass one million sales in Japan.
There are multiple factors to explain these figures, the most obvious being that — Pokémon-style — this entry has two separate versions; some gamers will inevitably double-dip to enjoy both. On top of that the IP continues to grow in popularity, and some may have conceivably followed the free TV show and will dip into the game with the sequel's arrival.
We can expect to see some impressive figures for Yo-Kai Watch 2 in the coming weeks, and there are strong odds that the 3DS — despite its impressive performance in Japan already — will see hardware sales bump along with the new software's success.
Level 5 has reiterated that it has significant plans to bring the franchise to the West, too, and can only hope for a similar impact outside of Japan.
[source siliconera.com]