Update:
Nintendo's store is also offering the Link Between Worlds 3DS XL bundle with a retro-styled Zelda t-shirt, for £199.99.
Original Article:
There are a variety of attractive Wii U hardware bundles doing the rounds at present, with the best surely being the Mario Kart 8 bundle, in which you can also claim a free game until the end of July. If you fancy picking up the attractive and unique bundle for The Legend of Zelda: The Wind Waker HD and live in the UK, however, the official store may have the deal for you.
As you can see below, orders of that bundle, which comes with an attractive and unique GamePad design, now include a rather neat Wind Waker t-shirt — it costs £249.99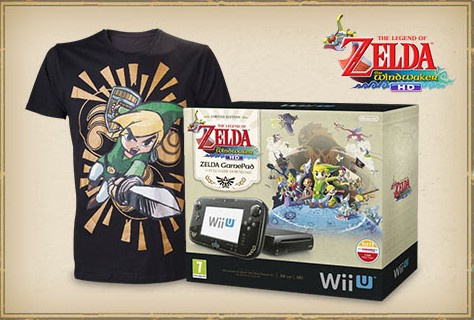 There are various sizes available, and you could still buy a copy of MK8 separately and get the free game deal.
Are any of you UK gamers tempted by this?
[source store.nintendo.co.uk]