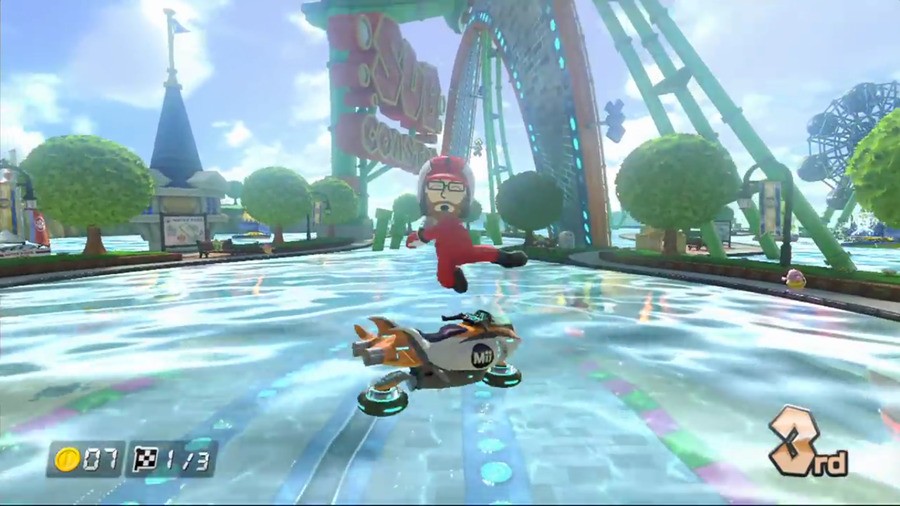 With the Summer well underway — and with the UK currently enduring a heat wave — it's been a quieter week of game sales in the country, with a drop of 14% in revenue for game sales last week. Nintendo has bucked the trend however, with Mario Kart 8 and discounted DS games enjoying terrific weeks in the charts.
To start with the Wii U exclusive, its sales jumped by 31%, perhaps helped by another flash sale from GAME; it moved up six places to secure 10th place in the all-format results, which converts to a pleasing 3rd place (up three spots) in the single format chart.
Tomodachi Life on 3DS has seen an all-format drop in the latest results, down from 9th to 14th, though it actually retains 5th spot in the single format stakes, continuing its solid momentum. Pokémon X sneaks into 37th place (all formats), though Y misses out.
The biggest Pokémon success stories are actually Pokémon Black and White on DS. Courtesy of discount deals and impulse buys both versions enjoyed sales jumps of over 100%; Black won the battle over White in securing 21st place in the all-format charts, though White is in 22nd. If single format results are your preference the results are even more impressive, with Pokémon Black in 14th and White in 19th.
A good week for Nintendo in the UK, then, which also demonstrates the impact that good deals can have on popular brands; Pokémon never fails to amaze in its sales power.
[source chart-track.co.uk]