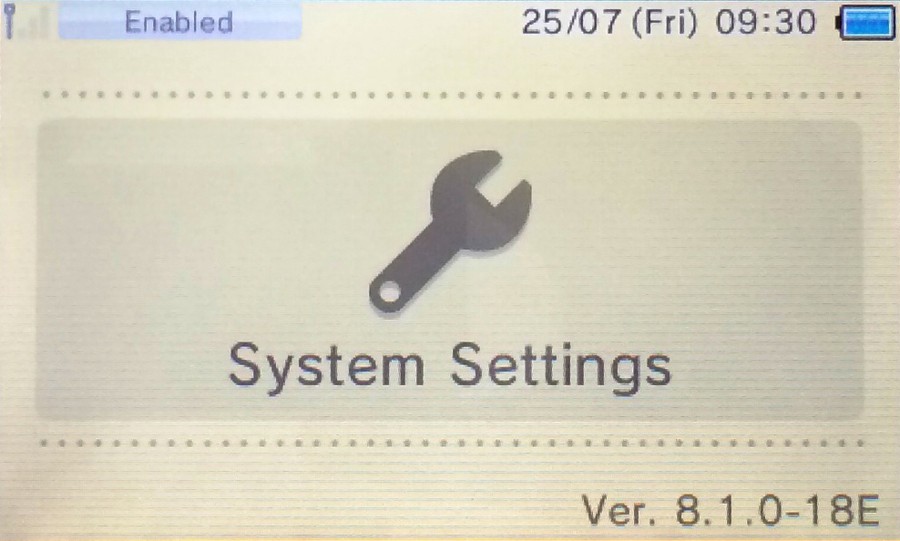 It's another glorious day, system update fans, as the 3DS (and 2DS) has another download waiting; this is after a bit of eShop and Nintendo Network maintenance in recent days. We're not sure the change will blow any minds, but it sure is stable.
Those of you that are system update fanatics know what's coming, but below is the official changelog for version 8.1.0-18.
Improved system stability and usability:

Further improvements to overall system stability and other minor adjustments have been made to enhance the user experience
We love this stability, we really do, and the search begins for those 'minor adjustments'. It continues the mystery following the last update — 8.0.0-18 — which saw the portable jump to version 8 with no actual fanfare. This latest change is clearly a minor iteration on that, yet will still leave inevitable speculation over what major features — if any — are coming in the near future; if nothing important's on the way, why wouldn't Nintendo have just kept moving up the version 7 range?
We'll see in good time, but for now we can all enjoy and bask in that glorious system stability.
Thanks to Ryan Millar for the heads up.