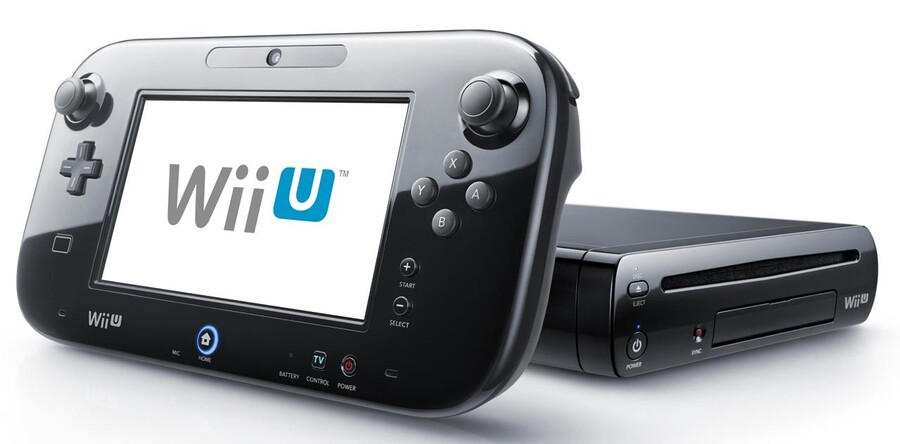 With E3 2014 right around the corner, Nintendo seems set to prioritise the Wii U in its Digital Event, subsequent coverage and, of course, the Super Smash Bros. Invitational. The 3DS will have a role to play, of course, but many eyes are on Nintendo's home console to see how it'll capitalise on the recent success of Mario Kart 8 to drive sales throughout the rest of 2014 and beyond.
It could be a fascinating E3, in that respect, with NFC (near field communication), new games and hopefully some release dates all very likely. Before the landscape of Wii U shifts and focus moves to the second half of 2014 and the system's future titles, we thought now was a good time to take stock and consider our favourite games on the system to date. We think anyone would have to be a particularly jaded cynic to suggest, right now, that the console is short of great games from which to choose; a terrific library of exclusives and strong titles are available in the console's young back catalogue.
We think it's important to celebrate that, so here's our list of top 10 Wii U retail games on the system up to this point — we'll have a separate list for eShop download games. It's been an entirely democratic process, too; in total 18 staff members contributed votes for their personal top tens, with a total of 22 games earning at least one point from a list of 36 titles. Amazingly this top 10 will actually have 13 games listed as the result of ties — we triple checked the scores, and considering the number of votes cast it goes to show a strong variety of titles vying, in particular, for spots in the lower halves of our lists. Bear in mind, votes like this are also driven by what games we all own, as individuals.
Without further ado, let's reveal the top ten.
---
It seems fitting that this title makes the cut, as it's one of a select number of third-party exclusives and part of one of gaming's most lucrative franchises, no less. This one has terrific humour and its share of wacky scenarios, while the City in which it all takes place is impressive in scale — a game where there's always something to do.
A surprise entry, perhaps, though it earned points from half a dozen happy Nintendo Life gamers. Though it's far from being anything like the iconic WarioWare series — it doesn't share that branding, in fairness — it is one of relatively few titles to make strong use of the GamePad. When discussing titles that use the Wii U's controller this game always comes up, and it certainly can be fun with friends and family.
Descriptions of this as a HD port of a Wii title are exceptionally inaccurate, as this includes a massive amount of new content and, possibly still, some of the best online gaming to be found on the Wii U. Voice chat on the GamePad and intuitive touch screen features fit the title perfectly, and there's still a loyal community regularly embarking on hunting quests. It it gets its claws into you this one is hard to put down.
A welcome slice of recognition for Sumo Digital's excellent kart racer, which is full of characters and track designs to have dedicated Sega fans driving with a smile. With support for local 5-player races, online modes and a hefty single player challenge, this one gets a lot right and was a popular title early in the Wii U's life.
We cheated a little by compiling both the Mario and Luigi-based titles together in our voting — Luigi U began as DLC before having a limited edition physical release. In any case fans of 2D platformers from Nintendo can get plenty of fun from these entries, with Mario's adventure being a launch day title on the system. Regarded by some in the team as one of Nintendo's strongest 2D Mario titles in recent years.
Until recently, and perhaps still, this was likely the go-to party game in plenty of Wii U households. Bundled with the Deluxe / Premium model and also sold separately, this endeavours to show off the GamePad and the asynchronous multiplayer possibilities of the system; it does so rather successfully. With mini-games that feature popular and some lesser-known franchises, it serves up a slice of enjoyment for everyone.
The first system-exclusive title from PlatinumGames, this is full of colourful, chaotic madness from the popular development studio and Hideki Kamiya. Intense action sees you and your team tackling enormous robots and all-manner of crazy villains, while you draw formations to turn a mini army into large, extravagant weapons. It's as awesome as it sounds.
Putting aside a delay and controversy, this is a terrific platformer from Ubisoft that demonstrates the true potential of its UbiArt engine, making this one of the best-looking games on Wii U. The Wii U version incorporates touch screen play with Murfy and, arguably, provides the most diverse experience as a result, especially in multiplayer. There are some stunning set-pieces, while Kung Foot may be the best throwaway extra ever provided in a retail game.
When the Wii U was yet to hit the market, fantasies of a HD remake of the popular GameCube title were certainly doing the rounds. Nintendo certainly delivered, providing a gorgeous new version of an already-attractive game, along with some additional features — including balancing of the campaign — and solid use of the GamePad's screen. It's a classic, and this is the definitive version.
Pikmin 3 was seemingly in development forever, going through rumour mills as a Wii title, then a series début on 3DS, before it was finally announced for Wii U. After the long wait it satisfied many fans, as it blends the core features of the first two games with attractive visuals, multiple control options — with stylus controls just added — and some new Pikmin breeds; there's even been DLC to beef it up further. Worth the wait.
We don't think its unfair to say that when this was announced as the next game from Retro Studios at E3 2013, it wasn't universally greeted with open arms. Once most got over some disappointment, however, we remembered that this was following one of the very best platformers on Wii, and this new entry hasn't disappointed. With an awesome soundtrack by David Wise, a dynamic camera, impressive level design and HD fur, it's one of the absolute must-have games on the system.
Now this was a close vote. Mario Kart 8 and the winner were separated by just two points in a contest where they both scored over 150, with votes taken a little under a week after its retail release. In its early days it's brought a bump in Wii U sales and received critical acclaim — what really matters, however, is that it lives up to the hype. It has fantastic production values, yes, but it's arguably the most refined and solid racer Nintendo's produced yet; it's a huge amount of fun, too. It's likely that most with a Wii U will own this with their system, and we expect the online community to be alive and well for years to come.
A result that echoes our 3DS results this time last year, we have what some in the Nintendo Life team consider to be a title among the mascot's very best. A hybrid of the commercially indispensable 2D titles and the much loved 3D platformers starring Nintendo's hero, this forges new ground from its 3DS predecessor and utilises the Wii U to provide a stunning experience. Endlessly creative and fun in single player, it also has multiple characters of different abilities and one of the most anarchic, enjoyable multiplayer modes available today. Deserves a place on every Wii U owner's shelf or hard drive.
---
So there you have it, plenty of first-party games and some excellent system exclusives and ports included. Special mentions for those that narrowly missed out should go to Deus Ex: Human Revolution Director's Cut, Sonic Lost World and launch title ZombiU.
We expect to be looking at a fresh line-up in the coming year, with much surely to be shown at E3, while we know titles like Super Smash Bros., Monolith Soft's X, Bayonetta 2, Hyrule Warriors and more besides are on the way.
As for this current, pre E3 list, those are the choices of the Nintendo Life team of present. Let us know your thoughts or provide your own lists in the comments, while you can also vote in the poll below.
What's your favourite Wii U game so far? (613 votes)
LEGO City: Undercover

4

%
Game & Wario

1

%
Monster Hunter 3 Ultimate

4

%
Sonic & All-Stars Racing Transformed

2

%
New Super Mario Bros. U / New Super Luigi U

1

%
Nintendo Land

1

%
The Wonderful 101

6

%
Rayman Legends

3

%
The Legend of Zelda: The Wind Waker HD

8

%
Pikmin 3

8

%
Donkey Kong Country: Tropical Freeze

8

%
Mario Kart 8

35

%
Super Mario 3D World

21

%
Please login to vote in this poll.