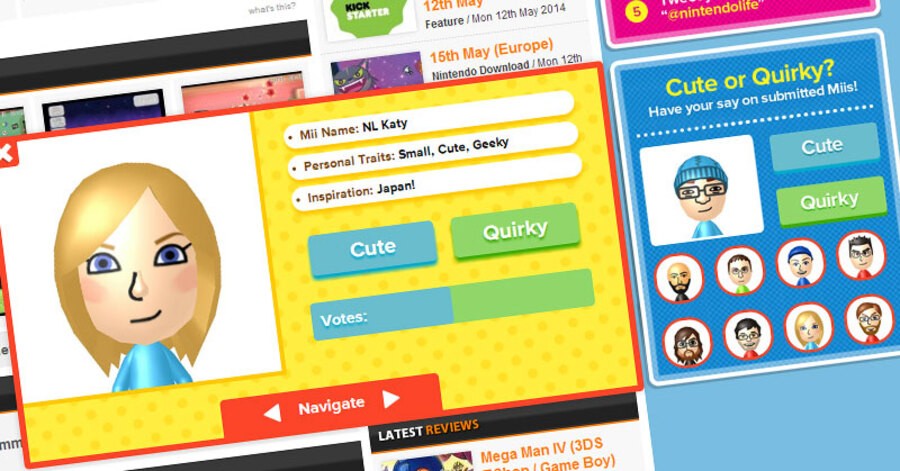 To celebrate the release of Tomodachi Life we've teamed up with Nintendo UK for a very special competition.
Prizes
Tomodachi Life is all about Miis and giving these digital clones a personality all their own. You can import your Mii into the game and give it a voice and personality, and a massive part of the game's appeal is seeing how your character interacts with others. You can change everything from its clothes to the room it lives in, and it's important to keep your Mii happy by feeding it and attending to its every need. Over time, your Mii will mature and develop, and may even become involved in a relationship which results in marriage and children — but along the way there are holidays to take, items to unlock and special events to discover. It's an entire digital life, all contained within your 3DS or 2DS console. We've got five copies of the game to give away to you lucky people, so what are you waiting for?
How to enter
Using Mii Maker save an QR Code of your Mii
Launch http://i.nintendo.net in the 3DS web browser
Sign in to your Twitter account and select your Mii
Tell us your Mii name, some personality traits and inspiration
Submit your Mii remembering to include "@nintendolife"
We look forward to seeing your Miis! Remember, Tomodachi Life will be released on June 6th.
---
Terms & Conditions: You can submit as many entries as you like, however each individual will only be eligible for one prize. All entries must be submitted by midnight June 5th, 2014. Winners must reside in the UK to claim their prize. Winners will be contacted via Twitter or email to claim their prize. By submitting your Mii to Nintendo Life you understand that we may opt to include your Mii on the site and the Cute or Quirky voting system.