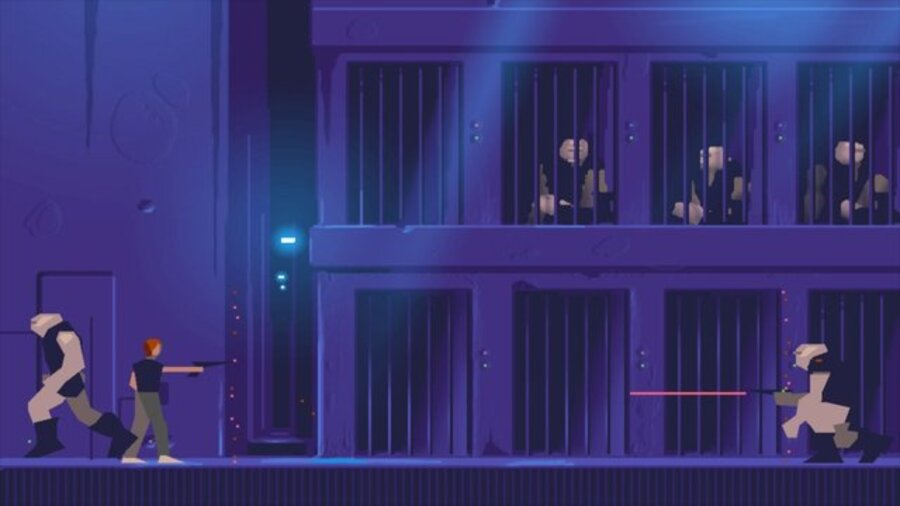 Just a couple weeks ago, we reported that the Super Nintendo classic Another World (initially known in North America as Out of This World) would be coming to Wii U and 3DS as Another World: 20th Anniversary Edition. Now, it appears we can confirm the title's release date as 19th June on Wii U eShop thanks to this handy screenshot (which also helpfully highlights How to Survive and Color Zen Kids as titles releasing on the same day):
For those not in the know, Delphine Software's Another World is a "cinematic" action-platformer focusing on a young scientist named Lester who — after an experiment gone disastrously wrong — must fight to stay alive in a bizarre alien world. The game had stunningly smooth animation for the time of its original release, perhaps most notably comparable to the fluid acrobatics of Prince of Persia and was celebrated for its film-esque qualities not at all common for video games of the era. Obviously enough based on the title, 2014 marks the 20th anniversary of the game, and as such the game has received some amazing HD upgrades to further immerse players into the experience.
Were you a fan of the original Another World when it came to Earth way back in 1994? Are you looking forward to avoiding the alien menace when it comes to the eShop on 19th June? Tell us about your otherworldly experiences in the comments!
Thanks to Zach Kaplan for the tip (and screenshot).