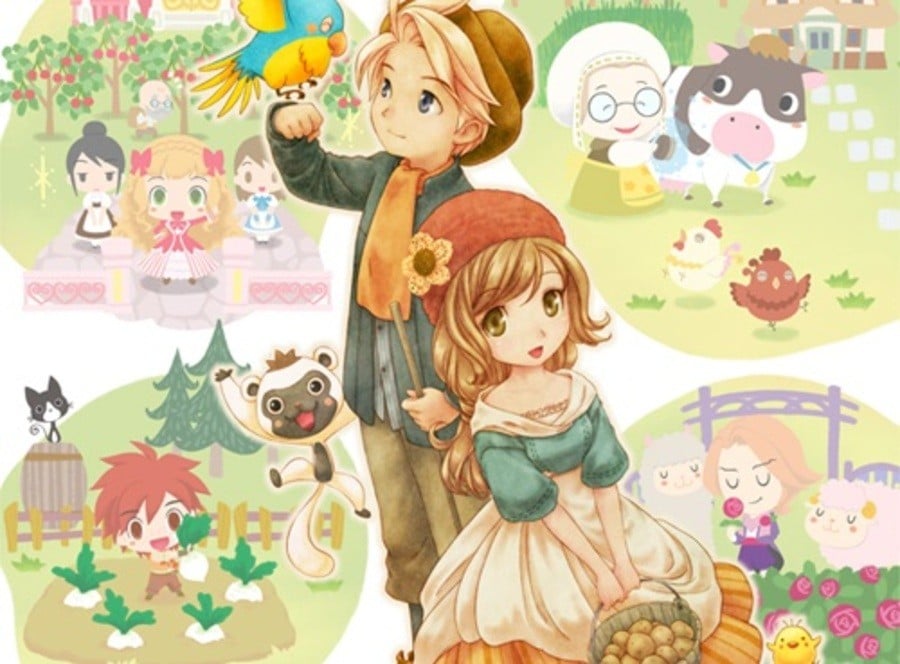 XSeed Games will be localizing the latest 3DS Harvest Moon, previously translated as Harvest Moon: Connect to a New Land, under a new title: Story of Seasons. Previously, XSeed localized the excellent Rune Factory 4 for North American 3DS owners.
Unfortunately, XSeed's participation in the localization of the title means the Harvest Moon moniker must be dropped entirely; even though it is a subsidiary of developer MarvelousAQL, Natsume (which has localized a majority of the Harvest Moon and Rune Factory titles) owns the intellectual property rights to "Harvest Moon." As such, Marvelous and XSeed have made a commitment to continuing the same beloved franchise under a new name for Western audiences.
Story of Seasons will continue the gameplay style of Harvest Moon: A New Beginning, allowing players to take control of a rancher to grow crops, take care of animals, and grow the initially teeny Oak Tree Town into a bustling burg. This particular title features a crossover with Nintendo's Mario franchise by allowing players to grow Super Mushrooms, Fire Flowers, and even Super Stars on their farm. In addition, the Japanese title of the game referenced additional connectivity features that allow players to interact with other farmers over Nintendo Network.
Are you pumped to pick up Story of Seasons when it comes to North America courtesy of XSeed? What do you think of the name change? Tell us in the comments!
[source ign.com]