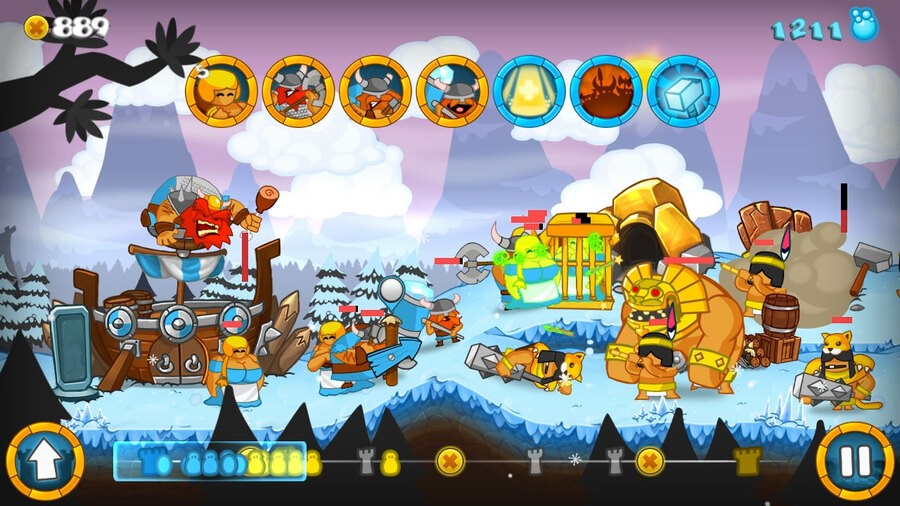 After the original version established itself among the top-tier of WiiWare games, Wii U owners may be pleased to hear that Swords & Soldiers HD is due very soon — it'll arrive on the eShop in North America and Europe on 22nd May at a budget price of $2.99 / €2.99 / £2.69.
Below are the updated features being advertised by publisher Two Tribes:
The classic Swords & Soldiers experience.
Playable with custom touch scheme on GamePad.
Playable with Wii remote on TV.
Multiplayer mode combining GamePad and TV.
High res HD graphics compared to SD Wii release.
The ultimate BBQ sauce.
We've been playing this one a bit already, and had positive impressions to share in our Swords & Soldiers HD preview.
Are you a fan of the original, and are you tempted to dive in with this updated version on Wii U? Let us know.